Well, the end of the season is approaching and it's been a strange one for Chelsea, hasn't it? Despite some woefully poor performances and a general feeling that the club has failed to progress under Maurizio Sarri, they finished 3rd in the league, and have reached both the Carabao Cup and Europa League final.
It's certainly not bad, is it? But that seems to be the Chelsea way. Anything other than success is deemed a failure, perhaps a factor of many of their problems in recent years. Yet, the season was most certainly hit with a dampener with their 2-year transfer ban that seems to be proving problematic to say the least.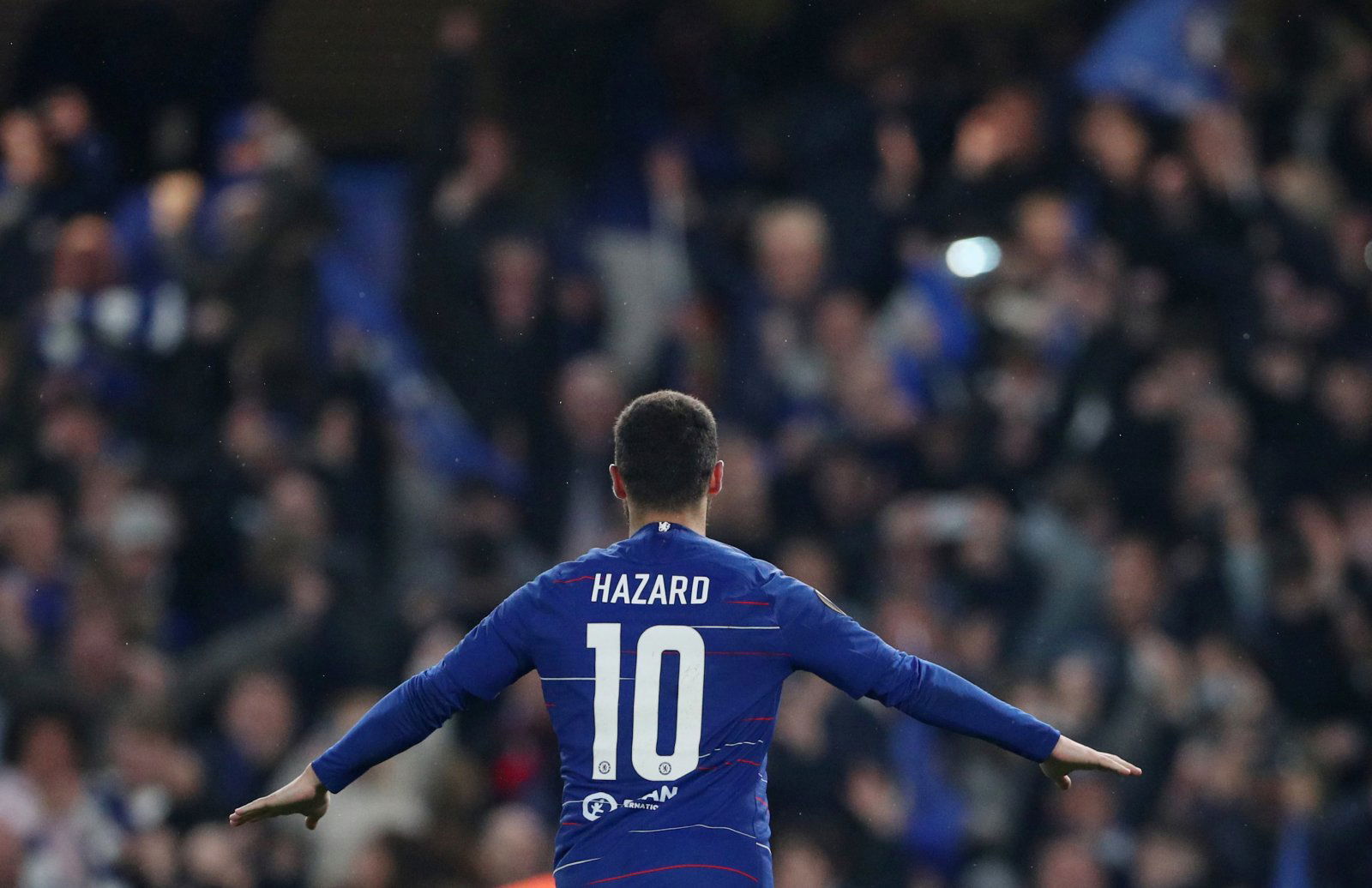 The ban raises a real issue with their key man, Eden Hazard. The Belgian has just a year left on his contract. It would represent a huge loss if he were to it out and leave on a free. Hazard is valued at £135m (as per TransferMarkt) showing the extent of what their losses would be. Yet, if Chelsea are indeed unable to bring anyone else in as a replacement, that becomes a problem. It is a genuine conundrum.
Hazard enjoyed a fine season at Chelsea, scoring 16 goals and assisting 15 in the Premier League. Yet, he has more than hinted at the possibility of his departure. Primarily, he has been heavily linked with an £87m move to Real Madrid (as per the Daily Mail), in order to balance the books for FFP.
That's £48m less than his market rating, a pretty significant amount.
The forward has also contributed to the rumour mill himself, dictating that he has already made a decision regarding his future. It's an ominous sign for Chelsea fans, who will be growingly concerned about his departure.
So, what's next for the Chelsea man then? He's got the small matter of a Europa League final against rivals Arsenal to worry about before anything is set in concrete. If it were to be his last game, going out with a European trophy wouldn't be half bad.
It's now a difficult situation for both club and player. Hazard seems to be increasingly intent on leaving, while the transfer ban has significantly complicated things. Put it this way, however. Chelsea simply cannot let as much as £48m sink down the down.
Chelsea fans, what do you do in this situation? Is it more important to keep Hazard for another season? Or should you recuperate the money for future expenditure? Comment below.