It's been a difficult season for Henrikh Mkhitaryan in an Arsenal shirt, hasn't it?
Things clearly have not gone the way the Armenia international, or the Gunners' faithful, would have liked regarding the quality everyone knows he has to offer the club and questions have started to be asked about what the future holds for the former Manchester United man.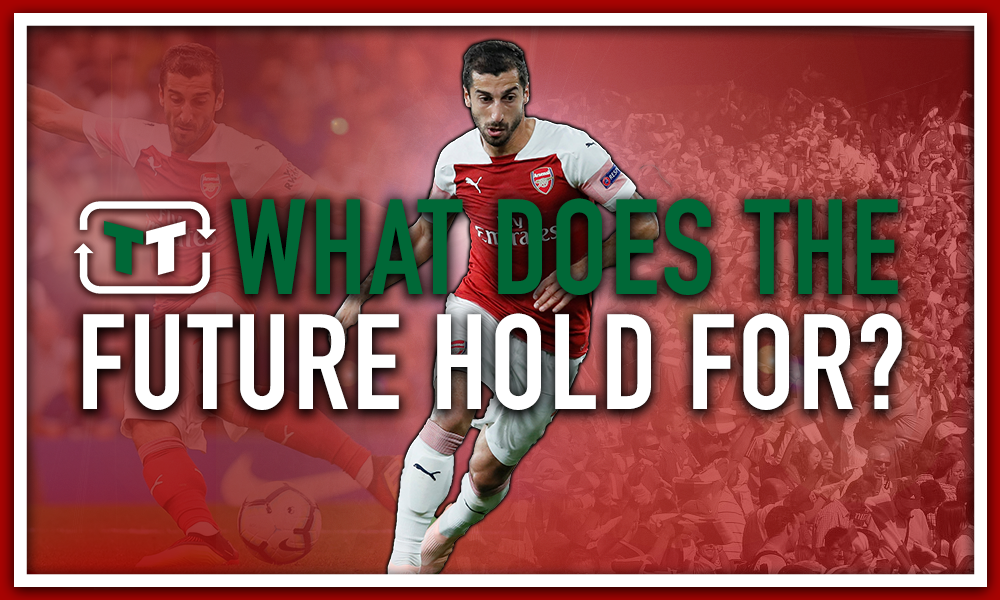 So, what can we realistically suggest the 30-year-old's destiny within football holds for him?
Well, it would not be a surprise if Unai Emery looked to offload Mkhitaryan this summer as he has not looked to be at the expectations that everyone would expect of him. Let's be honest for a minute, he has hardly set the Emirates Stadium alight with his performances over the last 18 months or so and his stats, unfortunately, appear to back up the disappointment that surrounds him.
Valued at £27million by Transfermarkt, the 30-year-old has only managed six goals and seven assists in his 39 matches across all competitions this season; figures that might not be worth shouting too much about when people truly know how talented you are and what you are actually capable of achieving.
The fans in the stands are not the only ones that watch with disappointment either. In fact, The Sun are running with a claim that the Armenian international could be sold this summer by Emery as the club do not feel that he will ever reach his full potential in the Premier League.
And, with this news coming during the time that he missed their Europa League final, it could not be a more difficult few weeks for Mkhitaryan.
But, it might actually be best for him to move on and rediscover himself as his football is clearly a lot better in a different type of league. Unfortunately, some of the best talents in the world find it tough to adjust and compete successfully in the Premier League.
Despite the shame and obvious emotions surrounding how things have gone for him with recent events, it would also suit Arsenal as well as they would be able to raise some much-needed transfer funds if they were able to sell him on and would be able to potentially upgrade from him to a younger and better player.
With everything that has gone on recently regarding Mkhitaryan, it would be upsetting to see him go and not give him the chance to say a proper goodbye, however, for the sake of the club and their future, offloading him this summer would be a smart move by Emery and co.

What the future holds for him remains to be seen, but we would not bet against the idea of him departing the Emirates Stadium before the summer is over.
Arsenal fans, what do you think the future holds for Mkhitaryan? Let us know below!