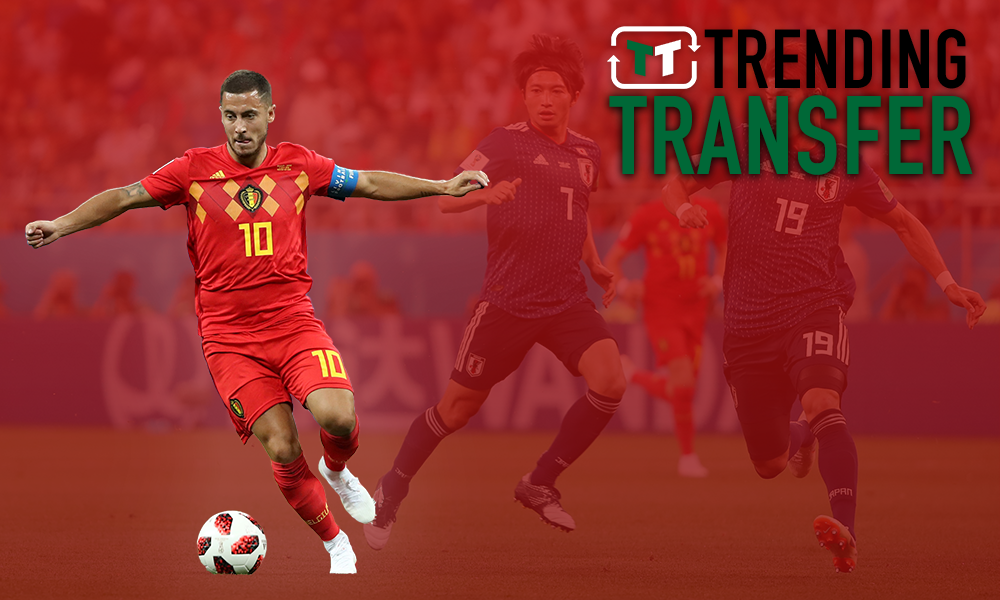 Roman Abramovich has had many a defining moment at the helm of Chelsea Football Club. From the moment he joined, with Chelsea on the verge of a financial crisis, the Russian had to act swiftly and authoritatively to resolve their looming debt, before injecting millions more to turn the club's fortunes around.
Since then, he's had more than a few issues to contend with. From failed transfers to poorly performing managers, Abramovich has rarely had a minute to settle.
However, despite all of that, his biggest task could be coming over the next few weeks. Though Chelsea's managerial saga has dominated the discourse at Stamford Bridge throughout the summer and its preceding months, that situation pales in comparison to the threat of Eden Hazard departing the club. According to the Sun, Chelsea have a very real fear that the Belgian could swap London for Madrid, with Real Madrid on the hunt for a replacement for Cristiano Ronaldo, who recently moved to Turin with Juventus.
Hazard, on first glance, would be a natural replacement for Ronaldo. He's one of Europe's biggest names, and brings incredible pace, quality and offensive pedigree to a team that is now desperately lacking exactly that following Ronaldo's departure.
For Chelsea, though, losing him could prove to be their biggest error in years, and for Roman Abramovich, it's a decision that could define him.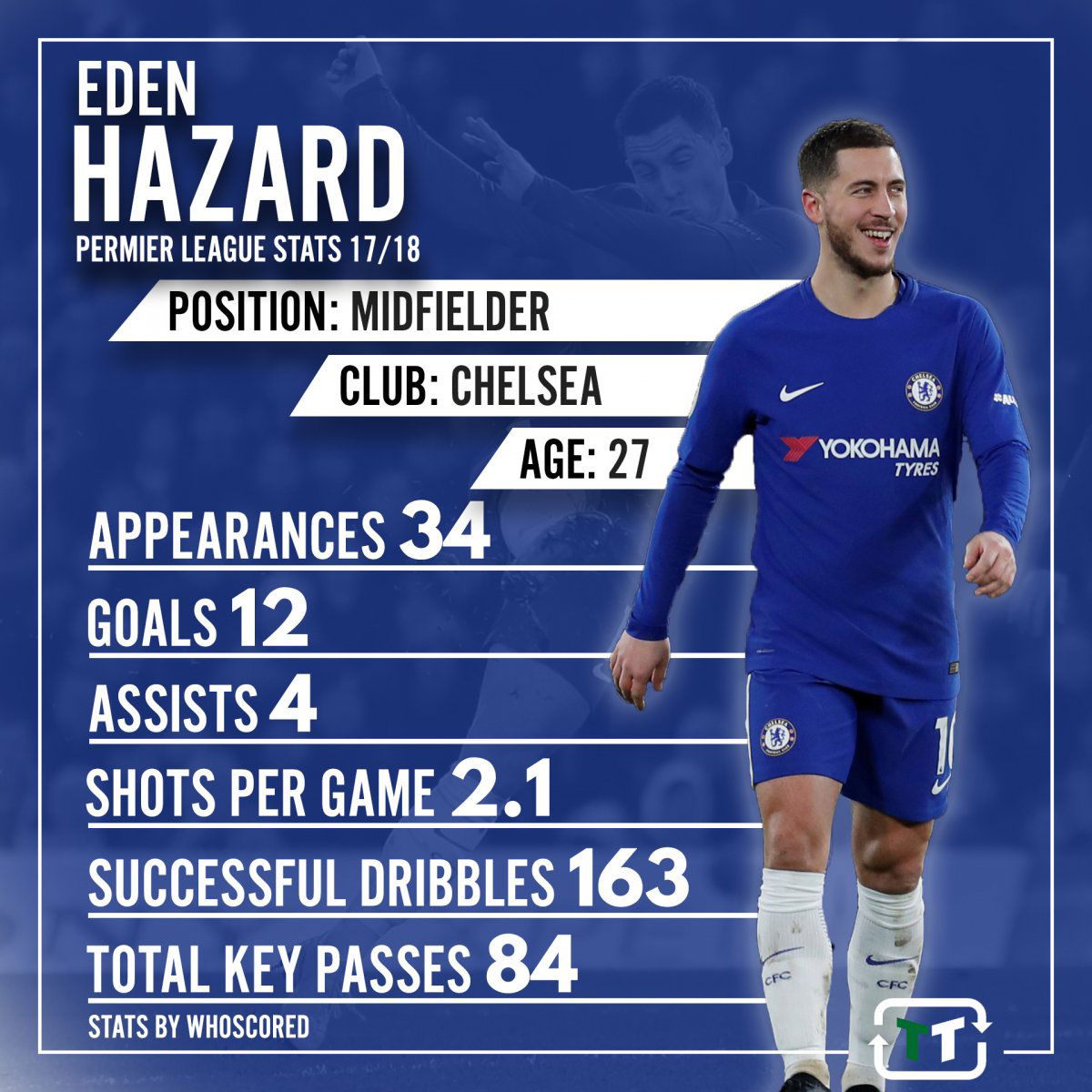 Eden Hazard's arrival at Chelsea brought forth a new era at the club. In the years prior, the club had been led by the likes of Didier Drogba, Frank Lampard and John Terry. However, with his arrival came a monumental shift – and what has since followed has been a trophy-laden spell. He's been the focal point of a team that has won domestic cups, a European cup and two all-important Premier League trophies. He's been the driving force behind all of that success, and it wouldn't be hyperbolic to suggest that the Blues wouldn't have been that prolific without their number ten.
Even when Chelsea perhaps haven't played too well, Hazard has often been far and away their most important player. Take last season, for example. Though Chelsea finished fifth, the winger was as impressive as ever. In 34 appearances, he bagged a very solid 12 league goals and 4 assists, leading to a total goal contribution rate of 16 goals. Perhaps his most impressive numbers, though, come in his dribbling statistics. With a whopping 163 successful dribbles and 84 key passes – many of which were made by his driving runs – the Belgian is fundamental to the Blues' attacking game. Even though that doesn't result in lethal goalscoring, he's undoubtedly the main man going forward for his club. There is also a lot that these stats don't tell you, too, like for example how hard he works defensively. Though Cristiano Ronaldo bags so many goals and assists, rarely does he track back and defend, and in the Premier League especially, that just doesn't work. There is no player in the Chelsea squad that is more important than Hazard.
His departure, though, beyond an impact on the field – which would, of course, be monumental – could also spell bad news for the club off the field. The lure of Real Madrid will tempt Hazard, there's no doubt about that, but if he felt that Chelsea could match his ambitions – by winning regular European cups, always competing on the biggest stages, and only signing top quality talent – perhaps that could be enough to hold on to him. If he leaves, then, that could mark a change in approach for Chelsea, and perhaps it would make them a team that are no longer the attractive option that they once were. That's a fate that many top clubs have suffered over the years, and it's rarely followed with an immediate return to grace. Losing their poster boy would mean far more than just the loss of a top-tier talent.
When Roman Abramovich inevitably leaves Chelsea, whether that's in a few months, years, or indeed, a few decades, his tenure will be looked back on in great depth. However, if Hazard departs this summer, the initial retrospective could very well draw back to his failure to keep a player that is undoubtedly Chelsea's most important and prized asset. Hazard, then, could be the man to define Abramovich and his time in London.
Chelsea fans – thoughts?
Let us know below!