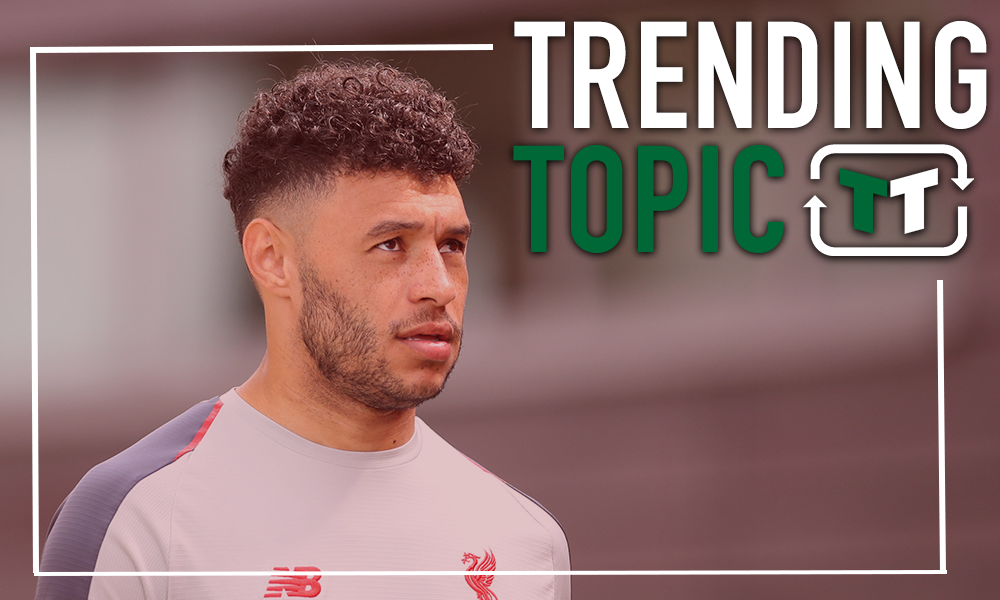 Not being able to make use of a fantastic player for practically an entire season is never a good thing, and that's particularly true when said good player is as useful as Alex Oxlade-Chamberlain. The Englishman had been out of action for over a year before he made his return over the weekend, with the Englishman now edging ever close to match fitness. 
With the news that he's set for a new contract, as per the Daily Mail, it's clear that the Ox is going to be a crucial player for Liverpool moving forward, and that's no less than he deserves. 
The good news for Liverpool, though, as you always need to look for a silver lining, is the fact that there's an argument to suggest that if Oxlade-Chamberlain was ever going to return, this is a pretty good time for it to happen.
Why? Well, there's still more than enough football left to play this season for him to make an impact. The Champions League is still ongoing, with another chance at the trophy in the final still possible, whilst the Reds also have yet to concede defeat in the race for the Premier League title.
The Ox will be coming into those games with more desire, more determination and more eagerness than anyone, and he'll want to prove his worth before the season comes to an end. Missing most of the season only to earn redemption with a Champions League final goal, for example, is something that dreams are made of. And he's got every chance of achieving that dream.
Long-term, though, there are benefits to returning now too. There would have been nothing worse for him to not play a minute this season – both from a physical and a psychological perspective.
Physically, the last thing he needed was to be heading into the summer break without any minutes behind him. When coming back from an injury, you need to train and get your match fitness up as early as possible. He's certainly going to have the chance to do that. Then, he'll have his first taste of action prior to the summer, and he can come into pre-season having already had a few games before the season closed. It's a small difference, but a significant one.
Also, when a major injury is suffered, there are all sorts of psychological problems that are associated. What if another challenge causes another injury? What if the talent has been lost during the break? In that sense, the sooner a player gets on the field, the sooner he's going to move past that.
All in all, then, considering the circumstances, this couldn't be better for the Reds. They're in an ideal situation to build on the return of the midfielder, and next season, the real benefits of his early return will be felt.
Liverpool fans – thoughts? Let us know below!