Wolverhampton Wanderers: Mark Halsey discusses Fabio Silva's penalty shout
Speaking exclusively to Transfer Tavern, former Premier League referee Mark Halsey discussed Fabio Silva's penalty shout in Wolverhampton Wanderers' 1-1 draw with Tottenham Hotspur on Sunday.
In the fixture itself, Spurs took the lead in the first minute, as Tanguy Ndombele's shot from the edge of the penalty area found its way past Wolves 'keeper, Rui Patricio.
And, it appeared as if Spurs had done enough to win the fixture, as Jose Mourinho's side led until the 86th minute, only for Romain Saiss to brilliantly glance a header home in the dying moments, with the match finishing 1-1.
However, Wolves could well have taken all three points from the fixture, had a penalty been awarded early in the second half, when it appeared that Eric Dier made contact with Fabio Silva, who subsequently hit the deck, only for Paul Tierney to wave away the challenge, with VAR subsequently deeming the referee's call not a clear and obvious error.
"The concerning thing is, if you look, the assistant is right there, he's got a great view," Halsey told Transfer Tavern. "The referee is quite some distance from it, but the assistant is right there."
Do you think Wolves should have been awarded a penalty against Spurs?
Yes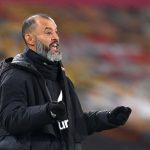 No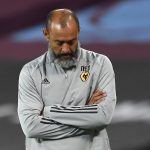 He continued: "I think on-field officials are now getting lazy, they're relying on VAR too much and, the reason I think that the VAR never got involved was because they're looking at it saying, 'Is it a clear and obvious error?'
"Now, had a penalty been given that in the first place, I don't believe VAR would have overturned it. I think Wolves were unlucky, they should've had a penalty."
So, according to Halsey, it would indeed appear as if Nuno Espirito Santo can feel arrived that his side were not awarded a penalty in the second half, which could well have seen them leave the fixture will all three points, rather than the one they ended up taking from the match.
What is also interesting is Halsey's wider claim that officials appear to be relying on VAR too much, and are thus being less decisive with their calls on the pitch, which could lead to incidents such as Dier's challenge on Fabio Silva going unpunished.