Felipe Anderson and Adama Traoré were marquee signings this summer for West Ham and Wolves respectively.
The Brazilian headed over from Rome, where he notched 25 goals in 137 Serie A games for Lazio, as well as winning the Italian Super Cup during his tenure.
Spanish winger Traoré joined from Middlesbrough, where, under manager Tony Pulis, he thrived last season in the Championship. The robust forward scored five goals and registered ten assists in 34 league games, as he became one of the standout players in the division.
Both players bring a lot of promise to the Premier League, so let's compare these two transfers…
Felipe Anderson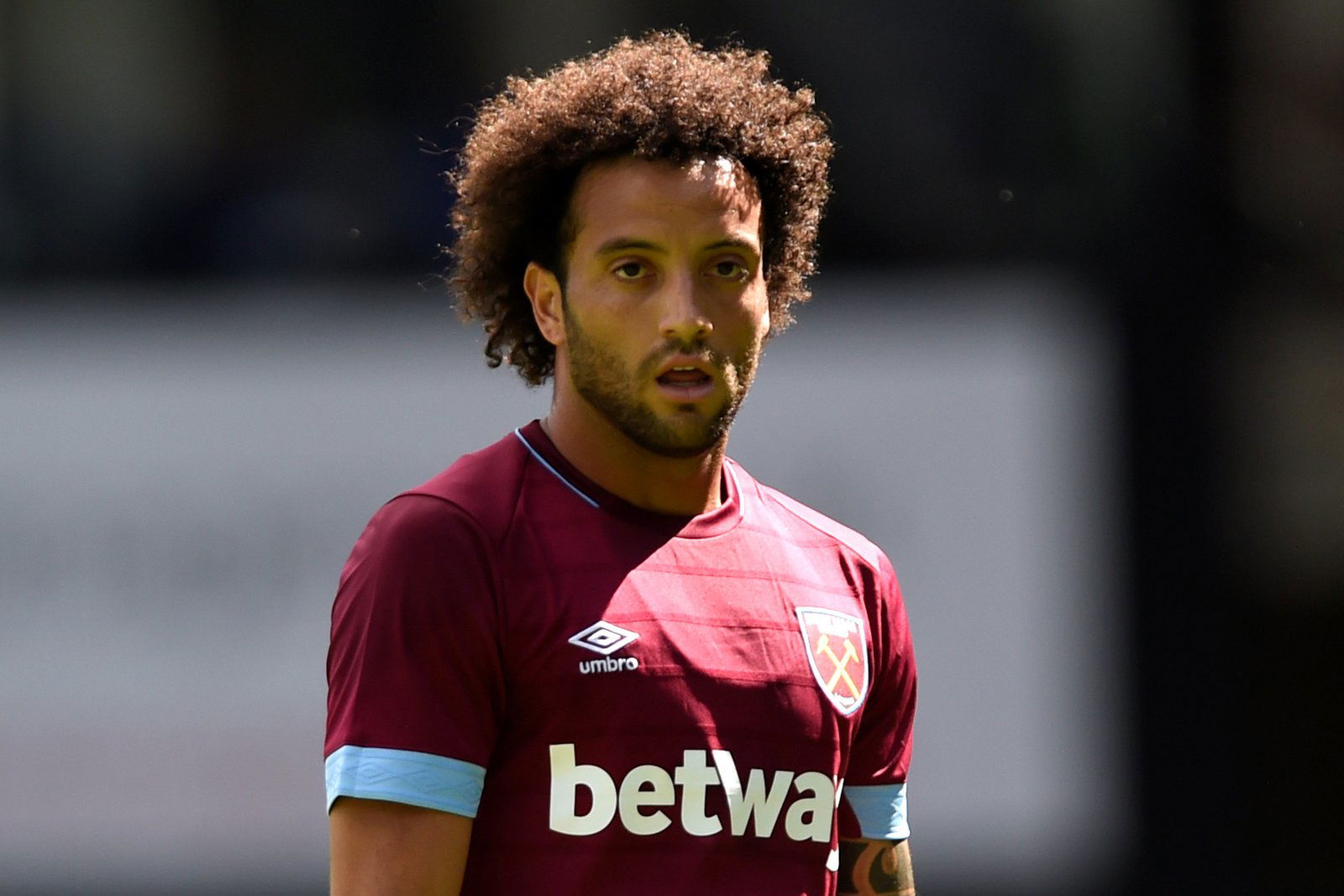 West Ham signed Brazilian Anderson for a record fee of £36m from Lazio, in the midst of a record breaking summer.
Big things were expected from the winger. Indeed, after shelling out almost £100m on new players, as well as recruiting former Premier League winning manager Manuel Pellegrini, big things were expected of the whole club.
Four games into the season, and The Hammers are yet to earn a point, and Pellegrini is staring down the barrel of a very short stay at the London Stadium.
And it is fair to say that Felipe Anderson (valued at £31.5m on Transfermarkt.co.uk), for all the hype surrounding him, has failed to ignite his West Ham career so far. To be fair, in only four games he has been tried in a variety of positions on the field; on the left, in the middle, and as a forward. But nonetheless, he still hasn't set the league alight yet.
There were glimmers of his potential when The Hammers were downed by Arsenal at the Emirates Stadium, and he looked impressive against League One outfit Wimbledon in the League Cup, but so far it is debatable whether he has justified his price tag.
But that is often hard if your team is underperforming. It is hard to judge a transfer when their team are not up to scratch. Had he gone to a club like Leicester, for whom he was linked with over the summer, it may be a different story, and he may be one of the league's top performers.
But at 25-years-old, he still has time to develop as a player. In fact, for a player of his size and skill set, it will take some time to adjust to the rigours of the Premier League. Lucas Moura could be an example of this, as the fellow Brazilian needed half a season to adapt to the league, and is taking the division by storm this season. Fans will need to be patient with Anderson if they ever want him to reach his full potential in London; it won't happen instantly and there is still plenty of time for him to prove what a good transfer he was.
While £36m is certainly not cheap, in this day and age of football it is not seen as extortionate either. It is commonplace in England now for players to go for over £50m. However, that price will put some pressure on a player. With the additional factor that he was the club's most expensive signing, that will probably increase the scrutiny on the new man.
Therefore, there are signs that Anderson can make a big impact at West Ham and fire the team into the position that they expect to end up based on their summer spending. However, it isn't as if the club unearthed a bargain in this situation, and that must be taken into account.
 TT Grade B-
Adama Traoré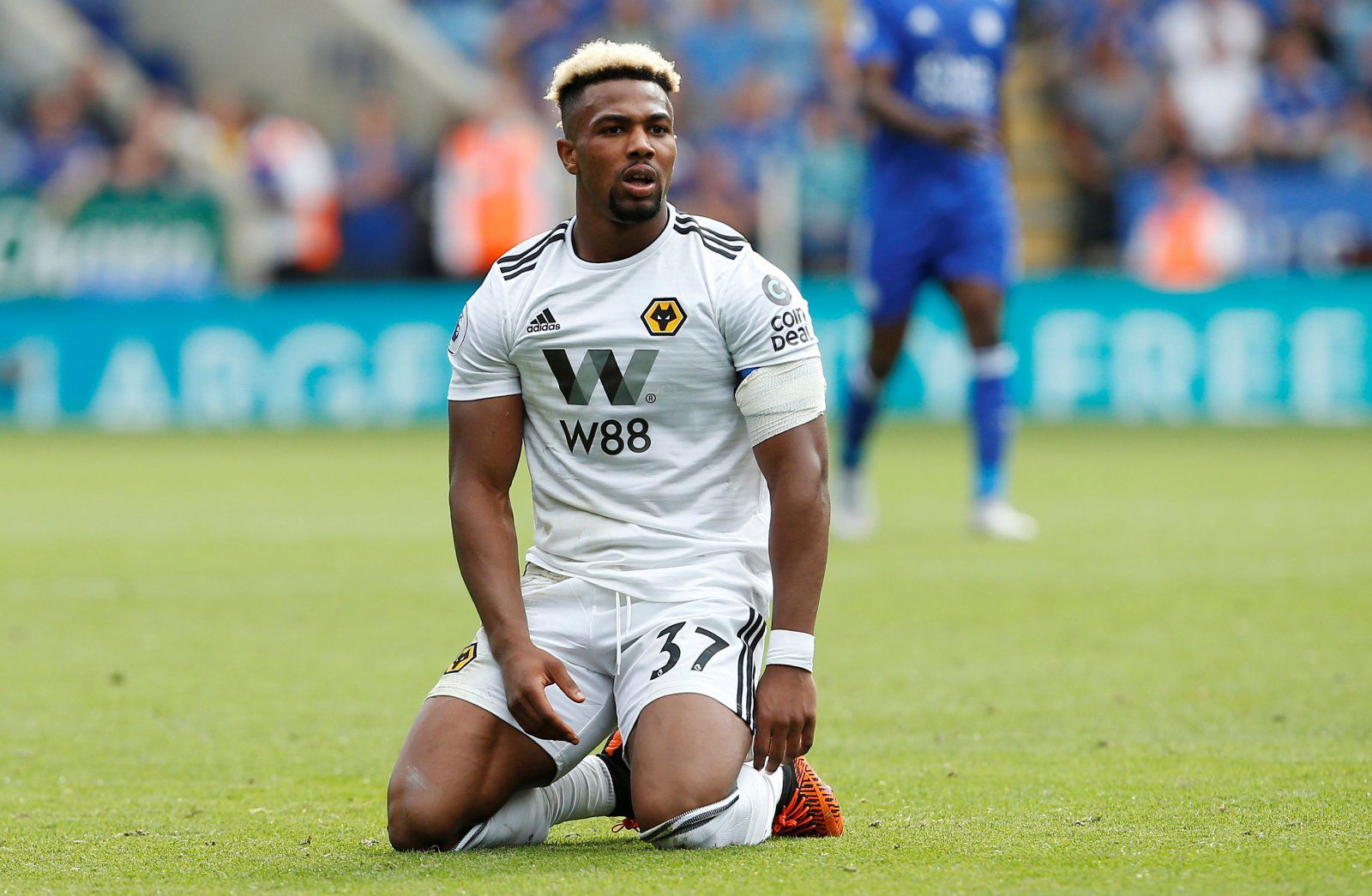 Wolves, like West Ham, also had a free spending summer, spending over £60m on transfers. After winning the Championship last season, manager Nuno Espírito Santo showed his intent of taking the Premier League by storm.
The signing of Middlesbrough's Traoré for £18m spearheaded this ambition by the Portuguese manager, as Wolves also broke their transfer record. This was a signing that was made in the final days of the summer transfer window and it was a good way to conclude business.
The powerful winger is yet to start in the Premier League after four games, only starting in The Wanderer's League Cup victory over Sheffield Wednesday. However, he has been used from the bench by Nuno to great effect this term so far.
His blistering pace and power mean he is quite a handful for defenders when he comes on. In fact, Tim Sherwood once described the former Barcelona player as 'a bit of Messi and Ronaldo', which goes to show the ability of the player.
His match winning goal against West Ham was a glimpse of what he can provide for Wolves, displaying his pace to break away from tracking defenders, and his deadly finish.
At 22-years-old as well, the former Spain under-21 international has the world at his feet. His unique ability and skill set mark him out, and being a product of Barcelona's famed academy means that he has the credentials to be a world-class player.
However, Traoré (valued at £16.2m on Transfermarkt.co.uk) remains an unknown quantity. He has had two spells in the Premier League with Aston Villa and Middlesbrough, and while he looked impressive at times for The Boro, he flattered to deceive. However, he was so young in his previous spells that it would be unfair to judge him; it will be this tenure in the Premier League that will probably define him, and he has started well.
TT Grade A-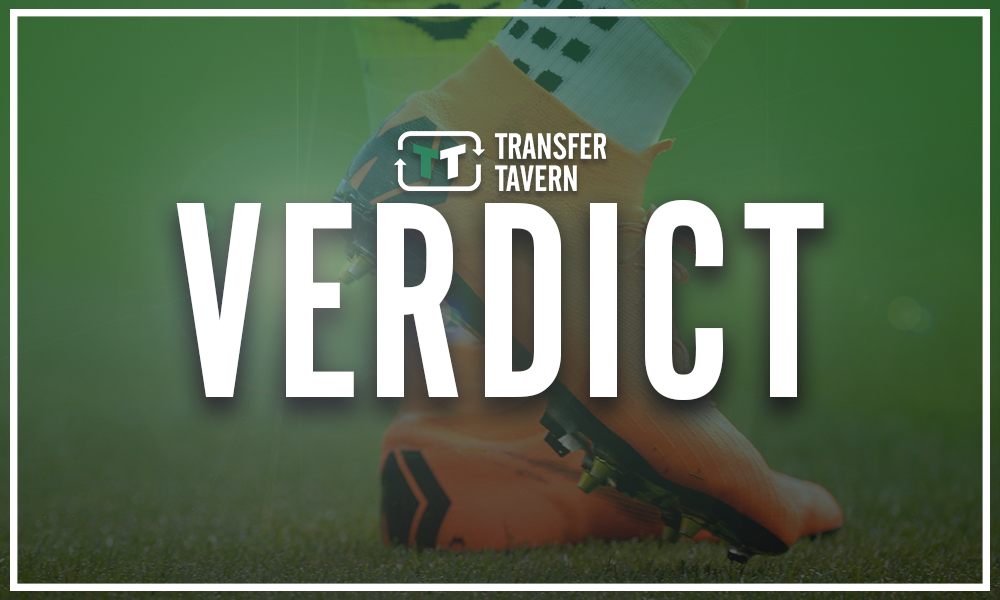 TT Verdict:
It is easy to compare these two transfers as they both have so much in common. Both were record signings for their club, both were joining teams that had spent a lot of money over the summer, and both play in the same position more or less.
While neither have taken the Premier League by storm just yet, there are a couple of factors that suggest Traoré has won this battle.
Firstly, the former Barcelona winger was half the price of Anderson, which is obviously a huge factor in determining the strength of the transfer. Admittedly, Anderson has a proven track record for performing in Europe's top leagues for Lazio, as well as being a Brazil international.
However, the fact that Traoré is three years younger than his opponent, indicates that he has more potential, which is huge in determining how successful this transfer was.
Ultimately, Traoré's scything match winner that sunk West Ham hearts was also a symbolic victory over Anderson in this battle, as he proved that he has been quite an acquisition for Wolves.