This article forms part of our Valuation Evaluation feature series, which is where Football Transfer Tavern takes a look at the increase or decrease of a player's Transfermarkt valuation and whether it is justified or not.
At Wolves, Nuno Espirito Santo has a lot of quality players to call upon, including Adama Traore, whose valuation is understandably on the up right now.
According to Transfermarkt, having had a market valuation of £13.8m after the end of last season, Traore is now worth £28.8m. Such an increase is hardly a surprise given the transformation the 24-year-old has undergone in the current campaign.
While it is true that Traore has always been a very good dribbler — averaged 2.2 dribbles per league game in 2018/19 (via WhoScored) — he has often lacked an end product. But this season, the winger has managed to address that.
In 28 Premier League appearances, Traore has scored four goals and provided seven assists. Last term, he only managed one of each.
How much is Adama Traore worth?
£30m or more
Less than £30m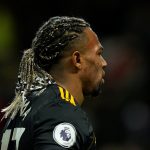 Undoubtedly, Traore is one of the most dangerous players in the division right now, continuing to be a threat out wide with his ability to go past a defender. The Spaniard is completing the most dribbles per game in the top flight with 5.2 and remains in the top five for fouls won.
The above has certainly not gone unnoticed, with Liverpool boss Jurgen Klopp just one man to sing Traore's praises this term.
"[Traore] is unplayable in moments, it's unbelievable. What a player — it's not only him but he's so good," the German was quoted as saying by the Metro back in January.
So if there is anyone who deserves to see their valuation go up, then it is Traore.
Wolves fans, how much do you think Traore is worth in today's market? Let us know in the comment section below!