Wolverhampton Wanderers: Adama Traore should stay despite being tipped by Seyi Olofinjana to leave
Adama Traore should stay at Wolverhampton Wanderers and become a legend for the Midlands club, despite former midfielder now loan chief Seyi Olofinjana hinting that he could leave, as he told Goal.
Indeed, Olofinjana admitted that 'anybody can leave Wolves', adding that Traore 'came from somewhere' and 'can leave any day'.
The loan chief also claimed that he was a good player and that everyone has seen what he is capable of doing, whilst also complementing his pace, power, goal scoring stint, skills on the ball and also running the length of the pitch.
Indeed, Traore seems to have stepped up his game this season, with six goals and 10 assists in 43 appearances in all competitions so far, according to Transfermarkt.
This has led to the likes of Liverpool chasing him, with TodoFichajes fairly recently claiming that the Anfield outfit are negotiating signing him in the upcoming summer transfer window.
Can Traore become a club legend at Wolves?
Yes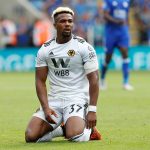 No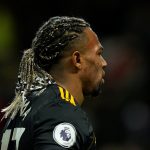 As per the outlet, the talks between the two clubs are well advanced and they hope to reach an agreement in the coming weeks, as Jurgen Klopp has apparently recommended the incorporation of the player and has personally telephoned the former FC Barcelona youth squad.
The publication also claims that the Reds are looking for a possible replacement for Sadio Mane should he leave, but Traore should not jump at the chance just yet.
First of all, there is no guarantee that Mane would leave, and so if Liverpool were to sign Traore, he would struggle to displace both him and Mohamed Salah on the wings, given that they are the club's top scorers so far this campaign.
Also, WWFC have a realistic chance of achieving UEFA Champions League football for next term given that they are still in the Europa League and are potentially just two points off qualifying in the league if Manchester City's ban is upheld.
The 24-year old could help Nuno Espirito Santo's team qualify and who knows what may happen after, given that he seems to be heading in the right direction means that he could stay and eventually become a club legend.
Wanderers, do you think Traore will stay in the summer? Comment below!