Wolverhampton Wanderers: Fans furious with officials over controversial incident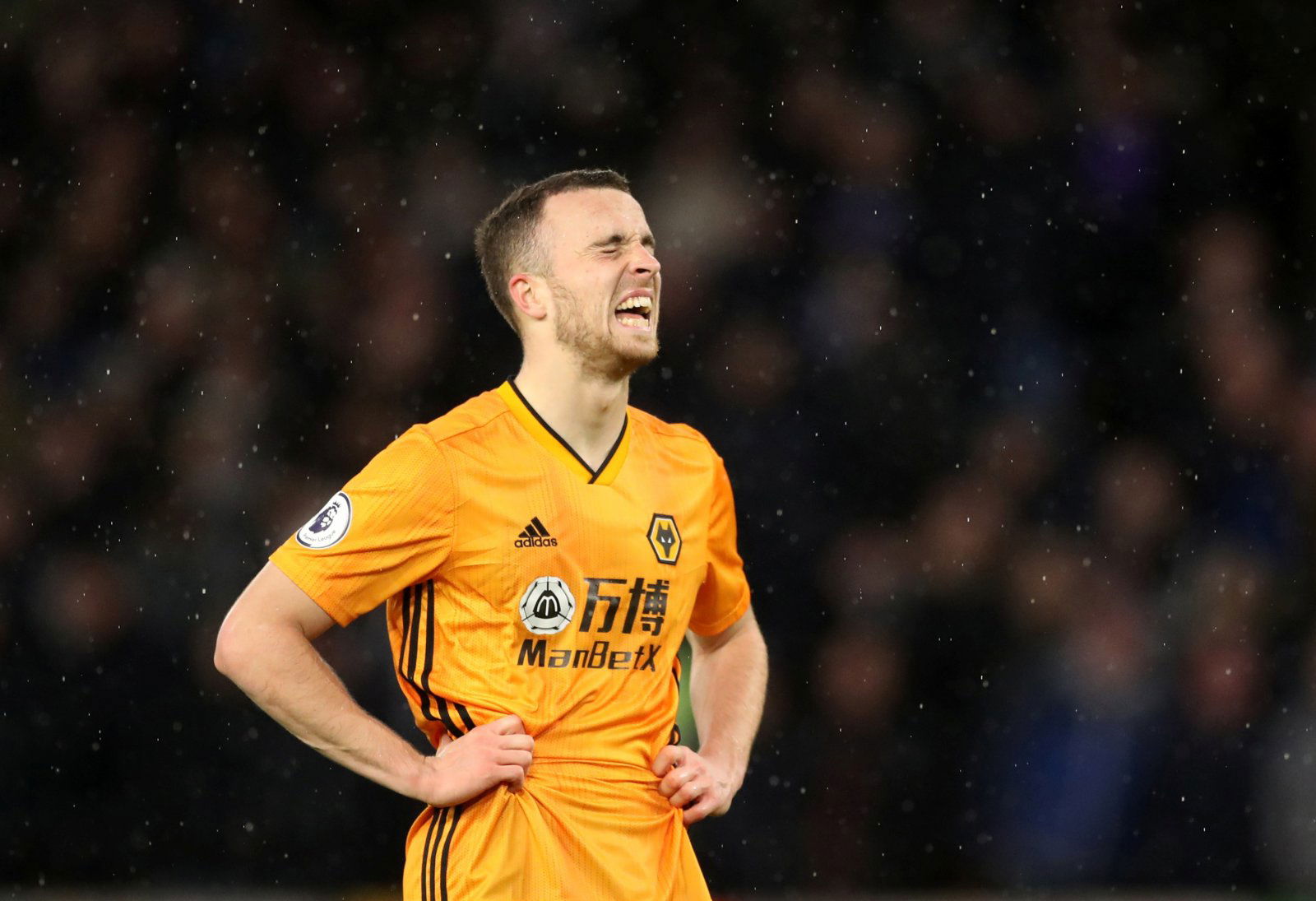 Wolverhampton Wanderers fans were left feeling furious with the officials after they failed to send off an Espanyol player for his antics during last night's Europa League clash.
During a melee in the first-half, Ander Iturraspe clashed with Diogo Jota with the former seemingly head-butting the Wolves man. However, after the incident went to VAR, the 30-year-old Spaniard was only handed a yellow card, much to the bemusement of supporters (via BBC).
One fan labelled the decision as 'ridiculous'.
A head butt is a red card offence!? How has the referee only given a yellow?! Ridiculous decision.#WOLESP #Wolves

— Luke Dady (@TheQuietLAD) February 20, 2020
However, it didn't seem to trouble Jota, who notched up his second-consecutive hat-trick in this season's competition, having already scored three goals against Besiktas in matchday six. The win over the La Liga side means the Molineux Stadium outfit have now won 10 of their last 11 home games across all European competitions, a run stretching back to October 1973. Fans were left scratching their heads over the incident as they lashed out at the officials. Let's take a look at some of the tweets:
Apparently, shoving your head into an opponents face isn't a red card in Europe. Who would've thought it?!? Shouldn't even need #VAR for that… #wolves #wwfc #EuropaLeague

— Kev Baker 👥 (@bakes1970) February 20, 2020
How is that not a red card for a headbut on Jota.
VAR a joke yet again.#Wolves #WOLESP #VAR #UEFAEuropaLeague

— steve berridge (@Scotwolf2Steve) February 20, 2020
So this is not a red card then?? 😠@HACKETTREF I would like your view. This is with a VAR review!! Ref gives only a yellow! #Wolves #EuropeLeague pic.twitter.com/wvgCBGKGkt

— Bucko (@Buckowolf) February 20, 2020
VAR needs to go https://t.co/UQbuvadGxB

— Rory Hood🍔 (@RoryHoodBagpipe) February 20, 2020
Good job we have VAR now, wouldn't want to miss a red card offence! @GaryLineker @TimSpiers @NathanJudah @WWFCFancast #varcheating https://t.co/sB1BQWsnu8

— Scott Curtiss (@ScottCurtiss) February 20, 2020
Wolverhampton Wanderers fans, do you think the head-but was a red card offence? Let us know your thoughts!