Wolverhampton Wanderers: Fans react to Tim Spiers post about Championship promotions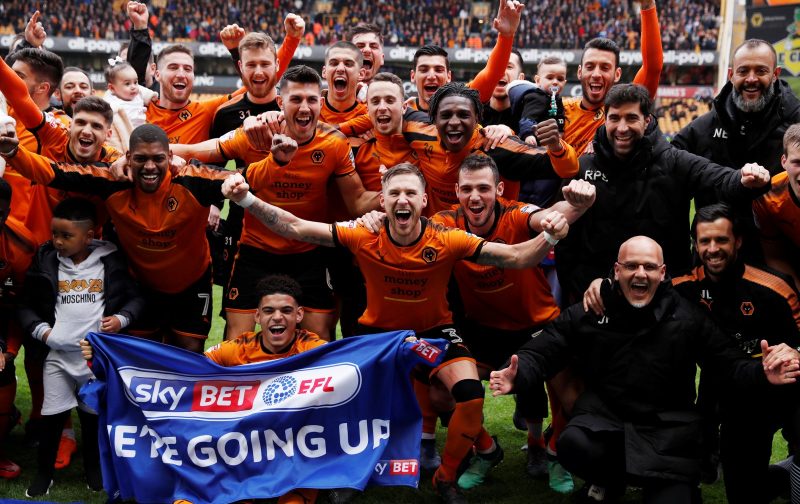 Plenty of Wolverhampton Wanderers fans have reacted to a post from The Athletic journalist Tim Spiers after he tweeted his article analysing each of the Midlands club's three Championship promotions on his official Twitter page.
The writer asked the question to his followers about where each one ranks from the years of 2003, 2009 and 2018, and then gave his own personal opinion. Spiers believes that the day Wolves one promotion in 2003 was the greatest day, the most impressive feat was in 2009 and the best football/team was in 2018, and it seems as if many Wanderers supporters agreed with him.
WWFC beat Sheffield United 3-0 at the Millennium Stadium to earn promotion to the Premier League first time round, then went up again under Mick McCarthy in 2009, before completing the trio a couple of years ago under current manager Nuno Espirito Santo.
These fans reacted to the post, with some revealing their own memories of the faithful days:
2003 was the Biggest Day Ever™️, 09 probably means more than 18 because it was a rag tag bunch of misfits overcoming the odds. 2018 was a bunch of ridiculously handsome and talented men playing handsome football.

— B² (@notoliverbutler) April 23, 2020
Think you have summed them up perfectly but for me I walked out of Pride Park after Nunos team had just completely out footballed Derby thinking this is the start of something very different and very special. Walked the league and gave us some memories, Cardiff, Boro, Bristol C

— Matt Cook (@Cookmtt1976) April 23, 2020
https://twitter.com/PaulMansell10/status/1253305148920774656
Agreed. Nothing tops Cardiff on that sunny day in May '03 🐺🧡🖤

— jon potts (@jabberwocky43) April 23, 2020
Agreed 100%

— Lee Gill (@LeeMGill) April 23, 2020
— Matthew Scrivens (@MJScrivens89) April 23, 2020
WWFC fans, which was your favourite promotion? Comment below!