Wolves: Disparity of goal timings shows why Nuno is right to call for 90-minute performances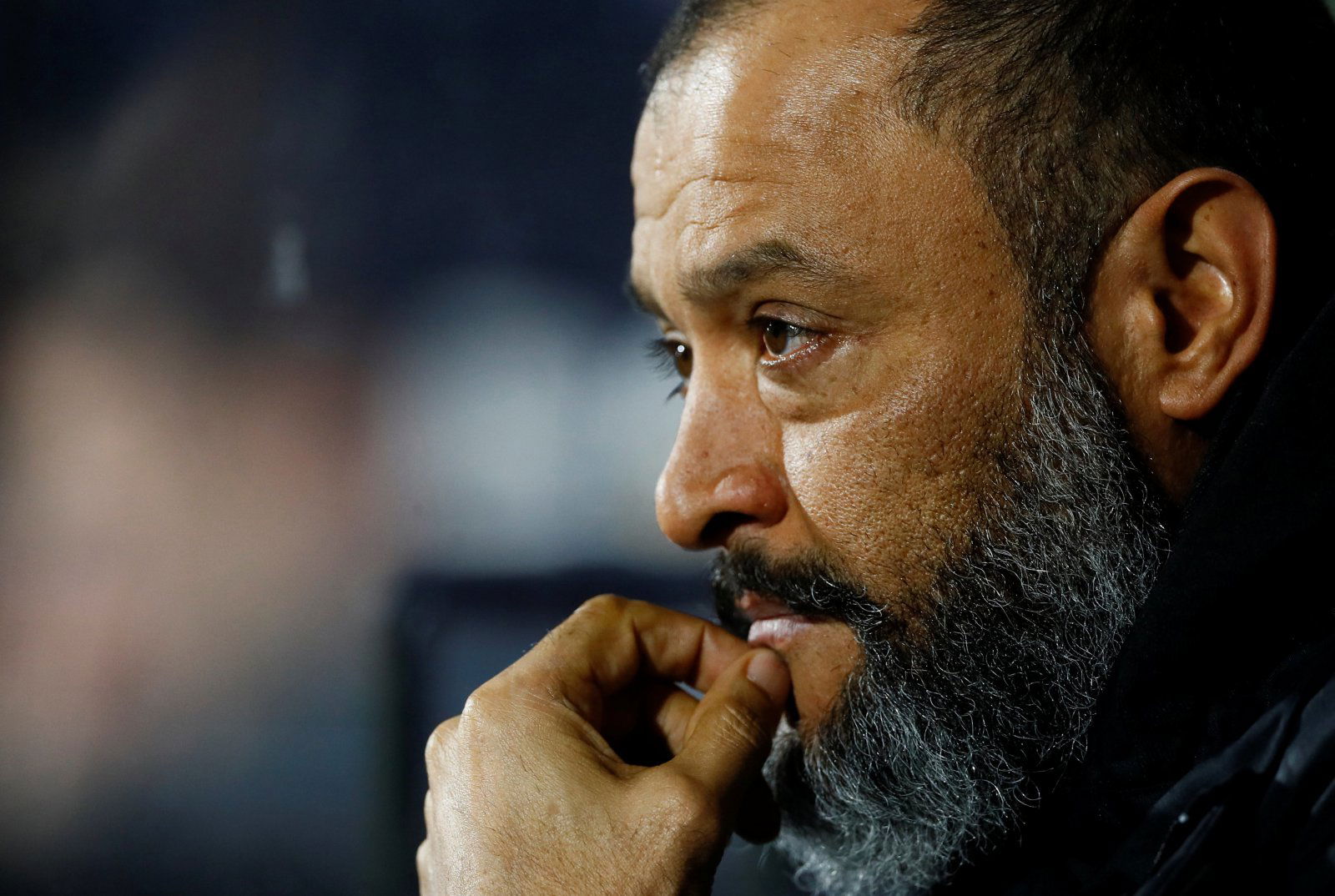 Speaking after his team's 1-1 draw at Newcastle on Sunday, in which they retrieved a half-time deficit, Wolves manager Nuno Espirito Santo challenged his players to perform at their best level for a full 90-minute game.
Wolves Bite reported quotes from Nuno after the match at St James' Park saying that it was "a big challenge for us to sustain the performance for 90 minutes" and wants his team to stop waiting until after half-time to come good.
Wolves Live on Twitter (@WolvesFC_latest) shared a remarkable statistic after that match, highlighting that 11 of the team's 13 Premier League goals this season have come in the second half of games.
We've scored Premier League goals this season.

First half goals
Second half goals pic.twitter.com/mM568cc1Ae

— Wolves Live (@WolvesFC_latest) October 28, 2019
These were the half-time scores from Wolves' 10 Premier League matches so far in 2019/20 (Wolves score listed first): 0-0 v Leicester, 0-1 v Manchester United, 0-1 v Burnley, 1-2 v Everton, 0-3 v Chelsea, 0-0 v Crystal Palace, 1-0 v Watford, 0-0 v Manchester City, 0-0 v Southampton, 0-1 v Newcastle.
These were the eventual outcomes from those games (Wolves score listed first): 0-0 v Leicester, 1-1 v Manchester United, 1-1 v Burnley, 2-3 v Everton, 2-5 v Chelsea, 1-1 v Crystal Palace, 2-0 v Watford, 2-0 v Manchester City, 1-1 v Southampton, 1-1 v Newcastle. [via TransferMarkt]
If those half-time scores had all become full-time results, Wolves would have just seven points so far this season and be in the relegation zone currently, as per premierleague.com.
If goals from the first half of games were excluded, the draws against Manchester United, Burnley and Newcastle would all have been wins and they would have drawn with Everton and Chelsea, which would have now left them fourth in the table on 20 points (Chelsea would have 18) rather than their current position of 12th with 12 points.
The disparity of performances either side of half-time doesn't just apply to their domestic fortunes, either. The half-time scores in their three Europa League group matches to date were 0-0 against Braga and Besiktas and 0-1 down to Slovan Bratislava.
Although they lost the Braga game, they won the subsequent two to leave them on six points in Group K. Had the half-time scores become full-time results, they would currently have two points and lie third in the group three points behind Braga, who would have had five. Instead, they are second on six points, two ahead of Slovan Bratislava. [via UEFA.com]
While the score after 90 minutes rather than 45 is what ultimately counts, the huge imbalance in first and second-half goals for Wolves must leave Nuno and many of the Molineux faithful at a loss to fathom why it so often takes until after the interval for the team to come good, and how much better placed they could be if they consistently applied their second-half performances across a full match.
Wolves fans, are you concerned about the team's continued first-half struggles or do their second-half performances highlight their resilience? Have your say by commenting below!