Wolves: Fans criticise by Brendan Rodgers' comments following Leicester stalemate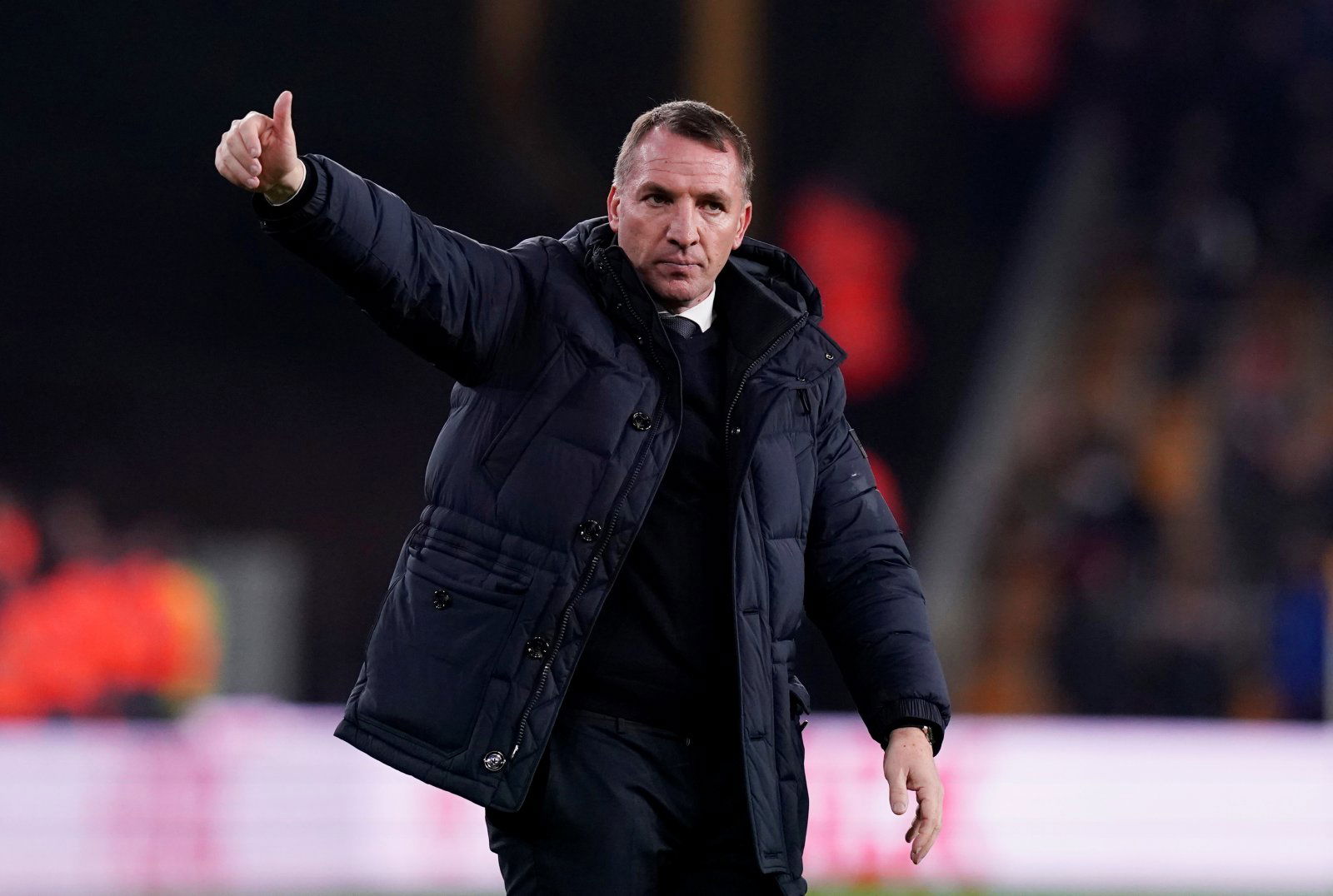 Loads of Wolves fans slammed Leicester City manager Brendan Rodgers after described the hosts' disallowed goal during their 0-0 draw at the Molineux as "brilliant".
The Foxes' boss believed that his side's performance warranted a point on Friday despite the marginal technicality which ruled out Willy Boly's header in the first half. Pedro Neto was believed to have been in an offside position as he came to play a short corner, which led to the Frenchman thinking he had given Nuno Espirito Santo's team the lead.
Speaking in his post-match press conference, Rodgers said that being the manager on the right side of the decisions is "brilliant", and that there is always a chance when a goal is conceded because of VAR. As a result, supporters were fuming with Rodgers and made their feelings clear on social media. One fan described him as a clown, while another described his responses as "pathetic".
Who's had a better season?
Wolves
Leicester
Check out some of the best Twitter responses down below…
I wouldn't call something that is ruining the game brilliant, what a clown

— Matt Whitten (@salopwolf) February 14, 2020
He loves it cuz it happens every fortnight

— Alex Jones (@awj9870) February 14, 2020
What a horrible summarising of what our game has become. No thanks, Brenda. Games gone.

— Rich Burton (@ricburts) February 14, 2020
It's turning an emotive sport into a geometry exam, Brendan. If you think that's brilliant then I imagine you didn't have too many girlfriends growing up

— Paul Worton (@paul_worton) February 14, 2020
Pathetic response!

— Caz (@Devongirl_64) February 15, 2020
Says it all really about football today

— A Richards + Zen (@ARichards1877) February 15, 2020
Wolves fans! What did you make of Brendan Rodgers' comments? Join the discussion by commenting below…