Wolverhampton Wanderers: Morgan Gibbs-White defended by fans after Tim Spiers post
Some Wolves fans have come to the defence of Morgan Gibbs-White as Tim Spiers shared what has gone on since the incident involving the lockdown party on his official Twitter page.
Writing for The Athletic, the journalist understands that Nuno Espirito Santo spoke to the 20-year old on Tuesday afternoon and it is now up to the Midlands club to decide on a suitable punishment for him, which is likely to be a financial penalty.
Meanwhile, Gibbs-White has been told to train at home for now and he has apparently shown remorse and contrition for his actions. However, perhaps the most interesting insight of all is that there is absolutely no question of him leaving the club, as Nuno will be back to support his player.
The young Englishman has made 14 appearances in all competitions so far this season, scoring one goal, according to Transfermarkt.
Do you defend what Gibbs-White has done?
Yes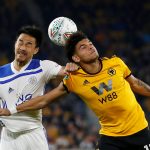 No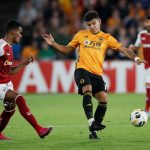 These Wolves supporters defended their central midfield player after hearing the updates:
https://twitter.com/PaulMansell10/status/1260667912475590656
Don't speak for all wolves fans. We won't all just turn our back and attack our own players because of one bad mistake.

— WwfcLA (@LaWwfc) May 13, 2020
The lad made a massive mistake for which he will be punished by the club for. Hopefully he will get his head down and realise what a massive opportunity he has at our club. No point in slating him as it's happened now.

— dainty (@dainty78) May 13, 2020
Maybe that's his lesson. I agree btw. Kids will be kids at the end of the day but kids with money are in a position to be even more flexible with their naivety

— Craig Smith (@Smithy9185) May 14, 2020
In Nuno we trust!

— Rutland Wolf 🇬🇧🐺 (@rutlandwolf) May 13, 2020
Fair play to the club if they are to back him, but he has to show he's working extremely hard to right wrongs.

— Jonny Quinton (@JonnyQ88) May 13, 2020
Wolves fans, what do you think of Gibbs-White's recent actions? Comment below with your views!