Wolverhampton Wanderers: Fans delighted with John Ruddy's contract extension
Plenty of Wolverhampton Wanderers fans are delighted to hear that John Ruddy is staying after the club tweeted that his contract has been extended on their official Twitter page.
As per the club's official website, Wolves have exercised an option in Ruddy's contract to keep him at Molineux for 2020/21, whilst a number of academy players have also earned new deals, although some players have also left.
The departures are Jordan Graham and Phil Ofosu-Ayeh, as well as academy prospects Connor Johnson, Callum Thompson, Ming-yang Yang, Jeb Abbey and Todd Parker. Meanwhile, Jamie Pardington, Cameron John, Sadou Diallo and Taylor Perry remain on the books after their further options were extended in the under-23 group.
However, it was the news that veteran Ruddy's deal had been extended which seemed to be the most pleasing to many of the Molineux faithful.
Do you think Ruddy's contract should have been extended?
Yes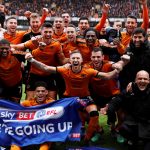 No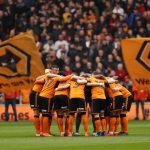 These Wolves supporters in particular loved the news that the goalkeeper's contract had been extended:
https://twitter.com/Suzi_WW_Toner/status/1262390990297600000
Wolftastic news

— mystic kev (@kevgwolf) May 18, 2020
Great news! Well deserved!

— NAG (@Kingwolf84) May 18, 2020
Brilliant news. Ruddy looks to be a strong and much needed experienced character in the squad

— Lee M Haynes (@Leehaynesuk) May 18, 2020
Brilliant news, John's a thorough professional .

— . (@_AlanLeese) May 18, 2020
Good, model pro

— Jo Gough (@goughy123456) May 18, 2020
Yes yes yes well done all

— paul nicholls ◣ ◢ (@StPaul197173) May 18, 2020
Fair play.

— CHRISWOODWARD (@CHRISWOODWARD__) May 18, 2020
Wolves fans, are you glad that Ruddy is staying at the club for another while? Comment below with your views!