Wolves: Fans react to heart-warming Nuno Espirito Santo gesture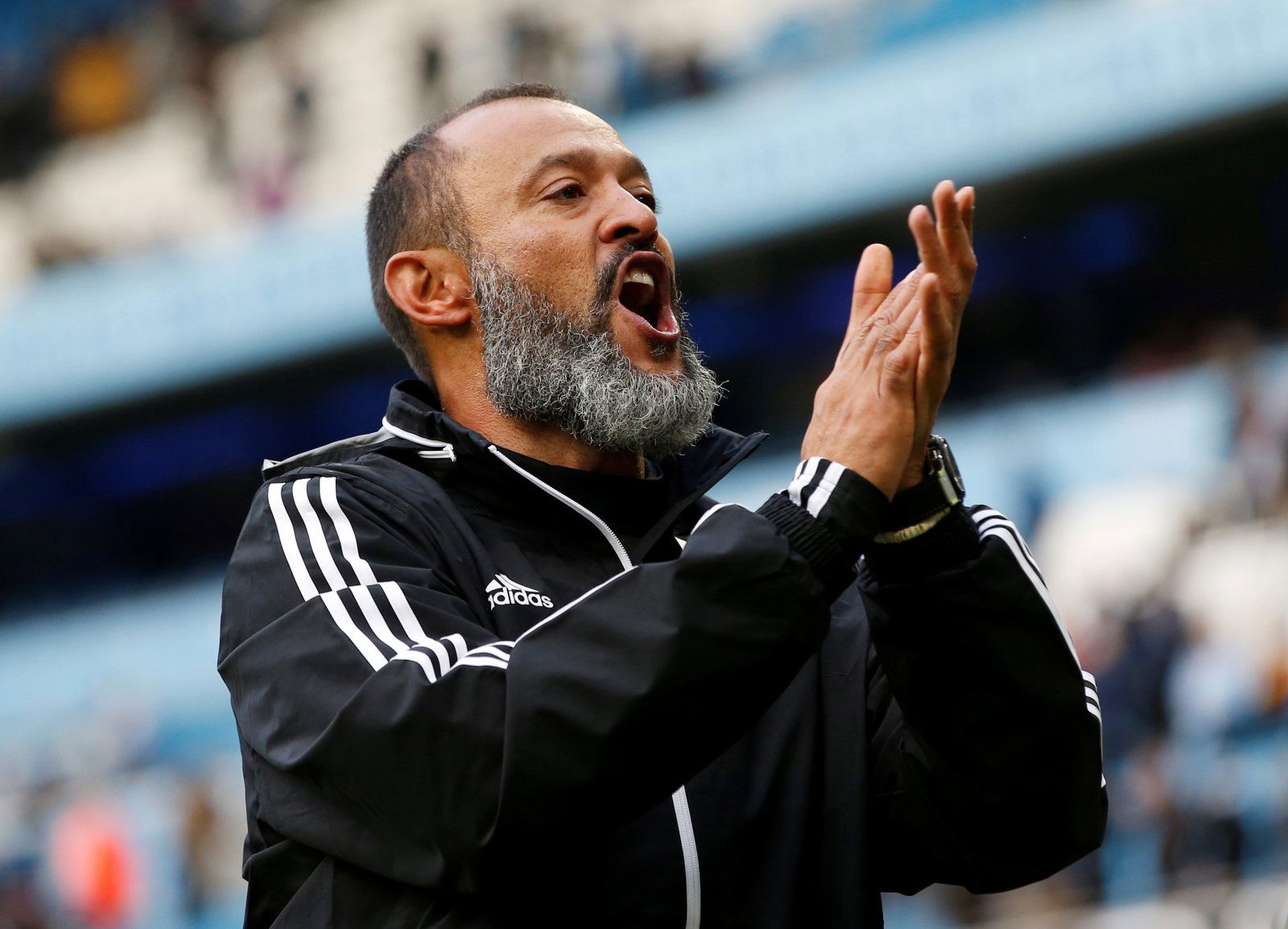 Following Wolves' 1-1 draw at home to Southampton at the weekend after a penalty from Raul Jimenez to cancel out Danny Ings' opener, manager Nuno Espirito Santo made this fan's dream come true with Ruben Neves' match shirt. 
Our boss! 😍

When Nuno met Mace…

— Wolves (@Wolves) October 20, 2019
The Wolves manager, after their Molineux draw, went to greet a young fan and presented him with star midfielder Ruben Neves' match shirt in a moment the kid is very unlikely to forget.
If Twitter is to be believed, before the match kicked off, Santo had previously promised to give supporter Mace the shirt of his favourite Wolves player – specifically Portuguese national star Neves.
After gifting the shirt, Santo then kneeled down and gave the young supporter a hug and tussled his hair – surely an afternoon to remember for the toddler and his family.
Following the heart-warming gesture, Wolves fans reacted on Twitter to a lovely moment – with some of them even appearing jealous.
Is it ok for a grown man to be jealous of Mace getting that hug? Nuno = legend!

— NAG (@Kingwolf84) October 20, 2019
— BEN MORTIMER (@mortimer_ben) October 20, 2019
— Gonçalo Jesus 🇵🇹🇯🇪 (@goncalojesus_97) October 20, 2019
The Best.

— Graham J (@GrahamJarman2) October 20, 2019
Only man with a beard better than santa.

— Smrushton (@Darkowl1rush) October 20, 2019
Love this guy 🧡🖤🐺

— Andy Roden ☃ (@andyroden) October 20, 2019
Wish I could get a hug and a lil kiss from Nuno

— GeorgeFabian107 (@Fabian107George) October 20, 2019