Wolves: Supporters on Twitter weren't happy with Ruben Vinagre yesterday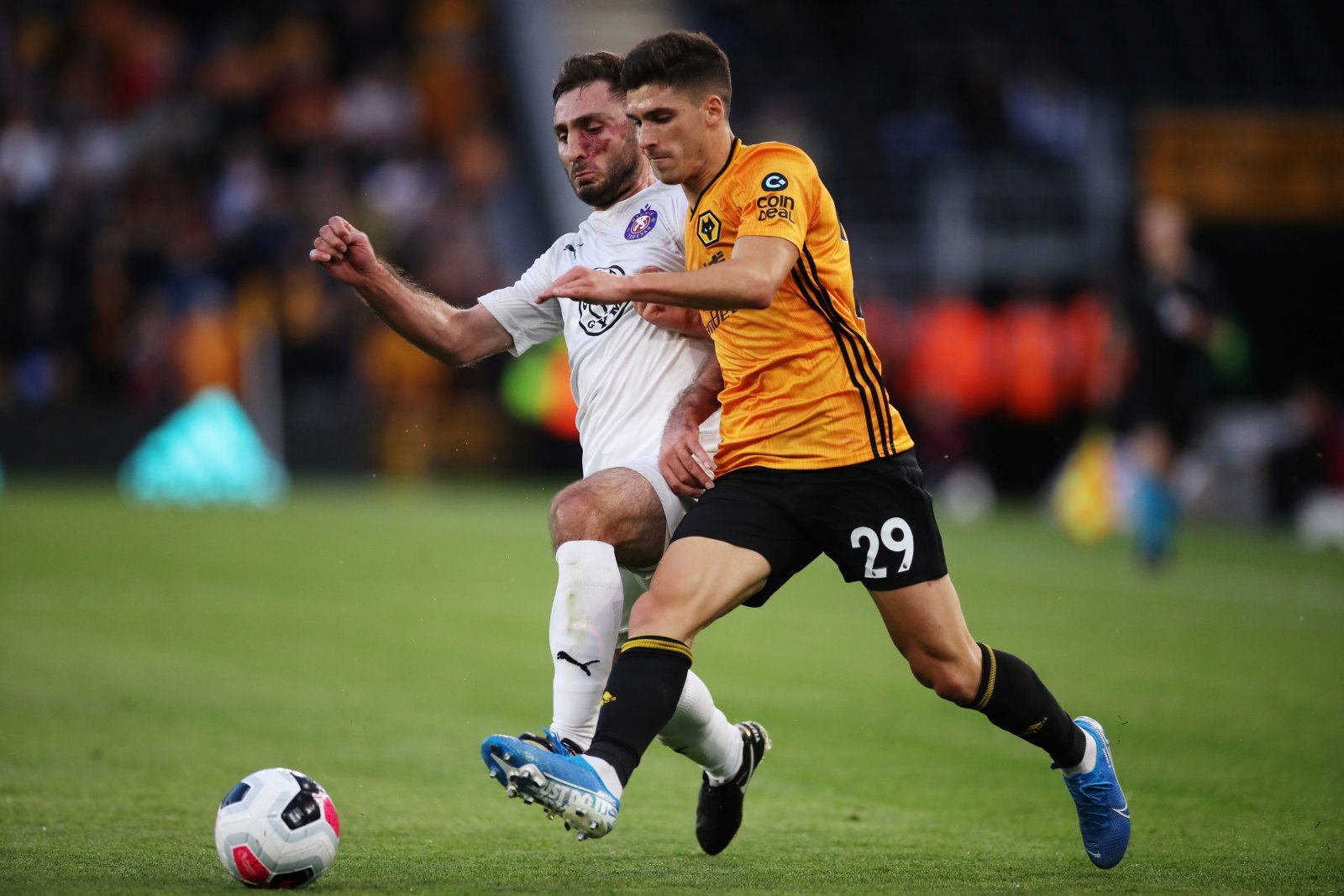 Whilst Wolves will be travelling back to Molineux to face Torino with a one-goal lead and three away goals, last night wasn't all about the positives. Adama Traore at right-wing-back seemed to play well, but Ruben Vinagre on the other side was lacklustre.
Nuno Espirito Santo got most things right in the 3-2 win, although his side would have come away with a 3-1 win and been in a much better position than they are now had Vinagre not given away a cheap penalty late in the game in Turin, which Andrea Belotti scored to make it 3-2.
Ultimately, Wolves still have a lead and are in the much better position in this tie ahead of the second leg, Vinagre was seemingly more harm than good in the tie, and perhaps it wouldn't be a shock if Jonny Otto was the man called upon when Torino travel to Wolverhampton next Thursday, especially seeing as Vinagre only got a 4/10 rating in The Express and Star's player ratings.
You can read the Wolves' fans thoughts on Vinagre here:
Vinagre is not about it today

— Shv (2) (@SharpLikeAShiv) August 22, 2019
Oh yeah Vinagre was poor all night no doubt, daft tackle and all, nowhere near the ball

— Spencer (@FisherS_98) August 22, 2019
Both goals Vinagre's fault

— Alex Tudor (@AlexTudor12) August 22, 2019
Great win and an astute performance. Vinagre was poor and showed his inexperience but it'll come.

— Matt Cooper (@mcooperwrites) August 22, 2019
If anyone asks for Vinagre to play infront of Jonny, go and put ur head in a food mixer. And i love the kid to –#wwfc #justsaying

— Rob (@RA_04NKS) August 22, 2019
Not bad. Gave away two sloppy goals but will make the game at Molineux very interesting. Traore was insane. Vinagre poor. pic.twitter.com/WGh5dfZchI

— Jai (@J_WWFC) August 22, 2019
Should of taken vinagre off not adama, very poor

— cal (@CaIIejo) August 22, 2019