Glasgow Rangers: Fans demand the club to come out fighting after Steven Gerrard receives Scottish FA charge
Many Glasgow Rangers fans have called for the club to come out fighting after Steven Gerrard was hit with a charge by the Scottish FA.
As per Daily Record, the manager is to be summoned before an SFA hearing next month to explain comments he made after the recent win over Dundee United suggesting that Alfredo Morelos would have been dismissed for a challenge for which Ryan Edwards received no punishment.
The Ibrox club have made clear their dissatisfaction with the charge, which they called "bizarre" in a statement on their official website, adding that it is "based on a flawed and inaccurate interpretation" of the comments made by Gerrard.
Club Statement

— Rangers Football Club (@RangersFC) September 23, 2020
Earlier this week, a number of 'Gers fans called for the club to be more demonstrative in publicly defending their players in the wake of several contentious incidents in recent games which saw some of Gerrard's squad on the receiving end of shocking fouls.
Do Rangers need to be more proactive in speaking out in defence of their players and management?
Yes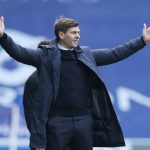 No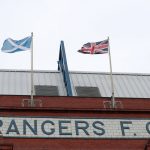 After the Light Blues' Old Firm derby win at Ibrox in December 2018, their rivals Celtic released a statement calling for a public explanation from referee John Beaton over decisions he made that day (as per BBC), and these 'Gers fans on Twitter have now called for their club to be similarly vocal in defending their employees in the wake of Gerrard's SFA charge:
This is now the time to make a stand…sick of this

— Davie1969 (@DangerousD1969) September 23, 2020
There's 2 or 3 challenges every game that should be cited. And never are. It's been going on for years now. I'm angry at Rangers for letting continue.

— Rick Roberts (@RickyBobby1872) September 23, 2020
Perhaps if the club publicly spoke up about the numerous ridiculous refereeing performances already this season, and stood up for our players & manager more vocally, then our manager might not have to make such comments!!!!!

— Faceless 👤 (@FacelessRanger) September 23, 2020
They don't even have a case here. However, Rangers' constant nicey nice attitude and given them the room to believe they can keep doing this kind of thing. Perhaps should have been more robust to begin with in making sure the SFA and SPFL will not be allowed to bully our club.

— Moonk Calder (@minicoo_master) September 23, 2020
Steven Gerrard wouldn't have had to have opened his mouth if this board who should have called that tackle out after the game did,it's not the first time,and this dignified silence now they get annoyed with the corrupt spfl
GROW A BACKBONE CALL IT OUT!

— the queen's 11🇬🇧 (@Bob32320168) September 23, 2020
This is what happens when you don't challenge the injustices our club regularly faces the dignified silence days cannot be allowed to continue and Rangers should be taking the SFA to task once and for all

— 🇬🇧Coplandbear🇬🇧™ (@Coplandbear1872) September 23, 2020
We need to come out and say it how it is

— Alan Ritchie (@alanritchie873) September 23, 2020
'Gers fans, do you think the club's initial response to the SFA charge was adequate? Have your say by commenting below!