Glasgow Rangers: Release of home Castore it revealed
Glasgow Rangers have revealed that the club's first kit made by Castore will be revealed on Wednesday, July 1st.
The Gers, of course, changed their kit manufacturer from Hummel to the Liverpool-based company earlier this year, a deal that is set to bring them a cool £25m. Following the departure of Sports Direct, and therefore Mike Ashley, from the club's business partnerships, this Castore contract promises to be the start of a new era, and the new kit is at the very beginning of that.
This is something that the club have acknowledged in a statement that announces, well, the announcement. It will only be the home kit that is revealed, with the away and third shirts to be shared in the coming weeks.
Are you excited about the release of the new kit?
Yes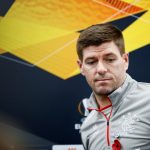 No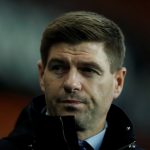 This is news that will likely delight the club's supporters – the release of a new kit is always special for fans, especially when it is a new manufacturer putting it together. For Castore, though, this could potentially make or break their moment – if they get it wrong, they may never be forgiven.
Let us know what you think below!