Glasgow Rangers: Fans rage at court case news
As Glasgow Rangers revealed their new kit, the first made by Castore, on Wednesday, Hearts and Partick Thistle were in court for the first day of their case against the SPFL.
The two sides have started legal proceedings against the governing body following the premature end to the season, with them either looking to stay in their respective divisions instead of enforced relegation – Hearts spent last term in the Scottish Premiership whilst Partick Thistle played in the Championship – or receive a compensation package.
Fans across the country will be keeping an eye on the proceedings as it will likely have a direct impact on how Scottish football will proceed, and one bit of information in particular appears to have attracted the attention of the Gers supporters. Gerry Moynihan, the QC for the SPFL, has admitted that Dundee's first vote for the resolution proposal came in at 16.48.
Do you think Hearts and Partick Thistle will win against the SPFL in a court of law?
Yes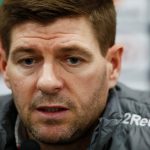 No
The fans are far from happy with this news – this was a big talking point during the resolution proposal vote. Indeed it was reported that Dundee had initially voted no, which the SPFL claimed that they never received, before then changing to yes.
They have taken to Twitter to share their thoughts – one fan called it "blatant corruption" – and you can see some of the best comments from the social media platform below.
If the SPFL agreed in court that Dundee's no vote was cast at 4:48 on Good Friday, then everything that followed is a sham. The SPFL clubs had voted to reject the SPFL proposal to curtail the season. https://t.co/km6e0ehcr5

— missteeray™ (@missteeray) July 2, 2020
A pure stitch-up from the beginning. If #Rangers had been ahead, or #Hibs been in the relegation spot, this would never have happened. I sincerely hope that #Hearts and #PartickThistle win this one! #Stranraer, #Kelty, #Cove, #Falkirk.

— James Wilson (@shotts_wilson) July 1, 2020
So they lied?

— Chris Softley (@softley83) July 2, 2020
WOW!!!!!

Thats blatant corruption https://t.co/z2ztwczmp2

— William Stewart (@Im_oot_Ma_EBTs) July 1, 2020
The 3 shady amigos have got to go now. https://t.co/eMpwtO34pJ

— James ,still No (@steakpiejimmy) July 1, 2020
SPFL liars exposed after day one. https://t.co/1AJWjALVqT

— steven wilson (@tinyloyal) July 2, 2020
Let us know what you think!