Glasgow Rangers: Fans rage at court case update
Glasgow Rangers' preparations for the new season are well underway.
The Gers are now less than two weeks away from their first match of the domestic season, with Steven Gerrard taking his side to Pittodrie to face Aberdeen in the Ibrox outfit's maiden clash of the campaign. They have already lifted the Veolia Trophy, a pre-season tournament including Nice, Lyon and Celtic, after beating the two French sides 2-0.
Some teams, though, such as Hearts and Partick Thistle, are in no place to concentrate on the new campaign when they are still fighting to see their relegations overturned from the previous season. The two teams are currently in front of an SFA arbitration panel and, according to The 4th Official, that is already in the process of being completed.
Do you think an SFA arbitration panel will rule in favour of Hearts and Partick?
Yes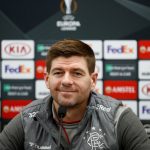 No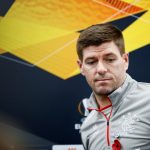 This update has attracted plenty of attention, and they are far from happy – they have had their own problems with the governing bodies in recent times. They have taken to Twitter to share their thoughts, and you can see some of the best comments from the social media platform below.
gives the SPFL more time to tippex over Dundee Unt in the Premier League fixture list

— derekdavidfoster1973 (@derekdavidfost1) July 21, 2020
It's a kangaroo court. There wasn't even a pre meditated decision. It was a process forced on the sfa by the courts. It will tell them that relegation remains in place and that's the end of the matter. Only option left is CAS

— Jimmy Finlayson Loyal (@Oilypants) July 21, 2020
This is a stitch up , plain & simple

— dartsmad (@Jogilvie69) July 21, 2020
TBH it matters not one iota.
The whole thing is corrupt from top to bottom.
Come this time next week same people same rhetoric same fraudulent decisions.
The only conclusion should be arrived at is that everything was illegal from a tainted title to relegation.
Waste of time

— Stuart Welsh 🇬🇧💙 (@StuartWelsh4) July 21, 2020
Let's hope common sense prevails and hearts and partick relegations are quashed

— irene (@blair_irene) July 21, 2020
My prediction was that the SPFL will cave in & promotion & relegation will be cancelled

They've not got the cash to pay compo & Peedro won't want Doncaster ousted, he's gonna be busy on behalf of the beasts soon enough

Gifting the league to the beasts was the only real priority

— ✌🏻🇬🇧 AATG 🇬🇧✌🏻 (@AATG57) July 21, 2020
Let us know what you think!