Glasgow Rangers: Fans unhappy at club tweet about new third kit
Glasgow Rangers' third kit for the 2020/21 campaign has been revealed.
Of course, it has been made by Castore, who signed a deal worth £25m over five years a few months ago, replacing Hummel as the club's kit manufacturer. The Liverpool-based company are making their first jump into the football kit world and there was initial success as the Light Blues' home shirt sold out within 36 hours of it being available on pre-order.
However, since then there have been a few issues. There were plenty of reports of shirts arriving late, whilst others reported that they were damaged when the kits finally make it to their intended destination. As such, Castore were forced to send out an e-mail to those who have paid good money for the new shirt.
Are you happy with Castore so far?
Yes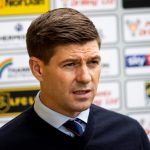 No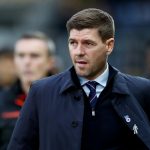 In the responses to this new offering, these 'Gers fans were quick to share their frustrations – some also criticised the fact that some of the kits are not available for infants. They took to Twitter to share their thoughts and you can see some of the best comments from the social media platform below:
"A shirt for the ages" unless, of course, your age happens to be 5,6 or 7 and,at the peak of your footballing submergence, you can't have the strip of your heroes.
Brilliant @RangersFC 🥴 https://t.co/sDy6ur8XN4 pic.twitter.com/tRwS2xzexq

— Marion The Cat (@Ross_M_16) August 18, 2020
Still waiting on my home top got sent one and sent it back cause it was too small 😑 https://t.co/oIoxM7oA0F

— Ryan (@RFCRyan1872) August 18, 2020
Ordered 1st July & it still hasn't turned up & no one to talk to about it. Rubbish

— Essex Bear (@EssexBear) August 18, 2020
How about getting kids kits? 18 days since this lie… #BetterNeverStarts pic.twitter.com/03VV0Bjl8i

— Middy cent (@middyc3nt) August 18, 2020
Any news on kits for kids yet?? Pretty poor that we can't buy the kit for our sons/daughters of a certain age, my boy is just starting to show an interest in football and Rangers, but I can't get him any of the shirts, really poor show tbh.

— G1ngerBeerD (@g1ngerbeerd) August 18, 2020
Sure would be nice if someone could return my emails about an exchange… 🙄

— Ross tweets things (@ross_stoddart) August 18, 2020
'Gers fans, have you had issues with the new kits? Let us know your views in the comments below!