Glasgow Rangers: Fans rage as Club 1872 statement emerges
Glasgow Rangers' deal with Castore is starting to go from bad to worse.
The Gers signed the £25m agreement with the Liverpool-based company to become their kit manufacturer earlier this year, with them replacing Hummel. Everything started swimmingly, with the pre-sale for the Ibrox outfit's home shirt for the 20/21 season selling out within 36 hours. However, things soon turned sour, with fans complaining of late deliveries and damaged products when they finally did arrive at their destination.
Such was the uproar, Castore were forced to release an apology. Now, they and the club themselves have upset supporters group and shareholders Club 1872. On Wednesday, an event will be held with a group of fans to clarify the situation, but no representatives from Club 1872 have been invited.
Are you happy with Castore so far?
Yes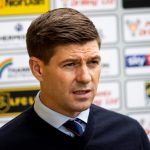 No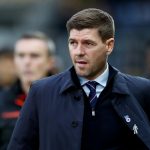 In response, they released a statement sharing their disappointment, and this has attracted plenty of attention from the supporters – they do not seem to be happy at all. They took to Twitter to share their thoughts, and you can see some of the best comments from the social media platform below.
Another shambles from this board. Ridiculous. https://t.co/DyEHtriwHg

— Andrew (@GersAndrew) September 8, 2020
Given the focus group event scheduled for this week, it is unacceptable from Rangers and Castore, to disregard C1872 and fans concerns, in general.

Stop taking us for granted 👎🏼 https://t.co/FYY7zt7Pf2

— Graeme Hanna (@graeme818) September 8, 2020
Shambles a major sharrholder representing our fans cant get basic answers. Not a good look at all. Where is James Bisgrove BTW? Guys everywhere when things are going smoothly, new sponsors etc. The first sign things aren't going so well hes nowhere to be seen. 🤷‍♂️ https://t.co/DDQi6VAmJH

— TommyC 🇬🇧💙🏴󠁧󠁢󠁳󠁣󠁴󠁿 (@Tommy_C88) September 8, 2020
Disgraceful that your questions have went unanswered. @RangersFC your silence on this matter is unacceptable.

— TheRanter2012🏴󠁧󠁢󠁳󠁣󠁴󠁿 (@TheRanter2012) September 8, 2020
Doing a great job guys as always 👌🏽. Need to pressure the club and Castore for this it's unacceptable.

— HaytchEssProductions (Sid) (@HaytchP) September 8, 2020
Let's be honest this castore deal has been an absolute disaster. Might've made club money but when supporters are walking about in Turkish mate shirts & ppl haven't even had their pre ordered shirts delivered then it's not looking very good.

— Dave (@Nimsay1872) September 8, 2020
Let us know what you think below!