Glasgow Rangers: Fans react to club update
Glasgow Rangers' deal with Castore has not exactly gone swimmingly.
It looked as though there would be no issues soon after the Gers signed a £25m, five-year deal with the Liverpool-based company to replace Hummel as their kit manufacturer. When the pre-sale for the Ibrox outfit's home shirt for the 2020/21 season went live, 50,000 editions were sold out within just 36 hours.
However, it is when the shirts were dispatched that the real problems started. Plenty of fans complained that their shirts arrived late, whilst others were unhappy when their purchases were damaged upon arrival. Such has been the gravity of the situation, Castore were even forced to apologize to the supporters.
Are you happy with Castore so far?
Yes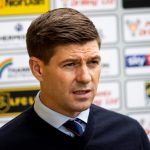 No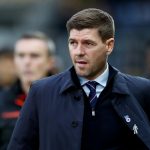 On Monday, the Gers confirmed that, on Tuesdays between 10 am and 11 am, the Rangers store will only be open to the elderly so they can do their Gers shopping in their own time. However, despite this positive move, the club's supporters are still unhappy, and have refused to forgive Castore for their previous failings – some of which remain unresolved – whilst some suggested that there was still a lack of stock in the store due to the issues with the manufacturer.
They took to Twitter to share their thoughts, and you can see some of the best comments from then social media platform below.
@RangersFCSLO whilst I welcome this move what about those who are 31 days in and have still not had a reply to emails ? And no home tops online for weeks. Turning in to a farce just like Hummel. https://t.co/3D5QxDp7K4

— Trebor (@Trebor_1872) August 31, 2020
A great idea, but make sure they get quality merchandise, that is what every #Rangers fan wants. We feel let down by the club, again.

— Blue Devil (@Trashvilleblue) August 31, 2020
Went to the shop last week after hearing how bad it was on Twitter and it's worse than I heard lack of stock nothing there in size range for under 6 year olds really terrible man , rangers would have been better setting up there own brand instead of having castore in the top. 👍

— Jamie Mckay (@Jamiemckay91) August 31, 2020
What about all the people who had there tops damaged or go missing in the post? Still no word on that I see. Iv sent six email to Castore about it and I know others have done the same. Still no work back from them at all. It's disgusting the way they have treated our fans.

— Allan Thomson (@allan_822) September 1, 2020
They have blown any good faith the fans had, when they sold us Turkish knock offs.

— GreeniRFC – Stay Alert (@greeni12) August 31, 2020
Maybe dedicate a few weeks to sort peoples refunds . Shocking after sales service.
Top been returned and signed for , no refund yet . No reply to emails .

— Makey (@makey1976) August 31, 2020
Let us know what you think!