Glasgow Rangers: Fans laud Kenny Dalglish comments
Glasgow Rangers' match against Dundee United earlier this month had positive and negative connotations for the Ibrox club.
On the plus side, the 'Gers won 4-0 thanks to a very promising display to suggest that they have what it takes to mount a real title challenge this season. However, on the other hand, they unfortunately picked up a series of injuries, one of which was to Alfredo Morelos after a nasty tackle from Ryan Edwards.
The Tangerines player was not even booked for the offence as Morelos was forced off injured, and after the match Steven Gerrard said that he believes the decision may not have been the same had it been the other way round – as a result, the boss was issued with a Notice of Complaint from the SFA.
Do you expect Steven Gerrard to be punished?
Yes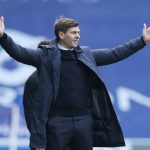 No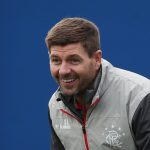 Former Celtic player Kenny Dalglish has reacted to the decision, and he has slammed the governing body for their call. As you can imagine, this has delighted many 'Gers supporters and they took to Twitter to share their thoughts. You can see some of the best comments from the social media platform below.
Time somebody said something m8

— 🇬🇧🇺🇸🇬🇧✊🏻AATG✊🏻🇬🇧🇺🇸🇬🇧 (@AATG57) September 27, 2020
Great to hear Dalglish speaking up about what was a very simple honest made by Gerrard.

I'm sure the SFA will now do everything to avoid 'egg on their faces'

— JockStrat (@jockstrat) September 27, 2020
SFA looking very silly here https://t.co/X15pu9F4IP

— John Mcnair (@thebigpostie) September 27, 2020
He speaks truth. SFA are a disgrace with S.G.Disgrace with Aberdeen&Celtic fines of £30,000.s Ist.Min.treating football clubs&fans.She cld put clubs out of business. SFA shld've took her to Supreme Court& challenged how she's damaging clubs& players who have private life damaged. https://t.co/ZREh0zkUiK

— James (@James82224273) September 27, 2020
This is why he is a legend in our game. Common sense & decency comes before club allegiances

— Bear from the North #DefundTheBBC (@Northernger) September 27, 2020
This is why he is a true legend of Scottish football. If this had been Chris Sutton or John Hartson, it would be straight to club allegiances before saying something that actually makes sense.

— Tyler Newton (@Tyler_RFC04) September 28, 2020
'Gers fans, are you happy to see Dalglish speaking out against Gerrard's SFC charge? Let us know what you think by commenting below!