Glasgow Rangers: Fans rage at Scottish Cup announcement
The last year has been somewhat of a whirlwind for Glasgow Rangers and the rest of Scottish football.
Of course, that is not just the case north of the border – the game across the planet has been disrupted due to the current coranavirus pandemic that still remains a problem. In Scotland, the 19/20 season was suspended and ultimately ended short, and although some other countries decided to eventually finish the term, they could only do so after a break.
Whilst the league campaign was ended, though, the Scottish Cup will be finished during this season. On Monday, the competition confirmed when the semi-finals will take place – they will be played on October 31st and November 1st.
Do you agree with last term's Scottish Cup being finished this season?
Yes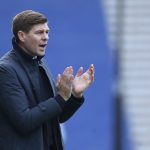 No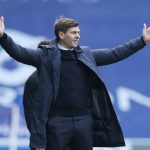 The Ibrox outfit were adamant that the rest of the season could be played last time out, but they didn't get their way – however, the fact that the cup is still being allowed has riled them. They took to Twitter to share their thoughts, and you can see some of the best comments from the social media platform below.
Scotland is a shambles. https://t.co/zaRs8gsExn

— J BoY 8 3 (@Boxing_83) September 28, 2020
This is a joke, right?

— GordyA🇬🇧🏴󠁧󠁢󠁳󠁣󠁴󠁿🏇 (@Gordygfl) September 29, 2020
Absolute joke these games are being played, the season finished months ago. Players have moved away, squads are totally different

— JayTee 🏳️‍🌈🏴󠁧󠁢󠁳󠁣󠁴󠁿 (@JayTeeFife) September 28, 2020
Absolute outrage that they are still playing this. We all know why. I would love to hear an argument against the fact that it's for Celtic. I wonder if they lose in semi will the whole thing just be cancelled. Then they just award Celtic the trophy coz they had most corners. 🤷🏽‍♂️

— willie g (@williegemmell) September 28, 2020
Shouldn't even be played the season was cancelled so this was part of that season another showing of how our sfa,spfl are trying to give celtic everything they can corrupt to the core

— toronto bear (@55coming) September 28, 2020
So to confirm………
These games were not cancelled like the whole of last season as you couldn't afford the missed revenue of having no gate money.
Those same games will go ahead next month behind closed doors?
Surely you can't be serious?

— Hunter (@hunter_19851) September 28, 2020
Let us know what you think!