Glasgow Rangers: Fans livid at Rangers TV prices
Glasgow Rangers will face Galatasaray on Thursday as they attempt to make the Europa League group stage.
The Gers have already beaten Lincoln Red Imps and Willem II to make it this far, and they are just one game away from the competition proper. However, the Turkish giants will be no easy opponents, with them having appeared in the Champions League just last year.
The game will be shown live on Rangers TV, with a star-studded broadcasting line-up including Graeme Souness, Walter Smith and Lorenzo Amoruso. However, the coverage will cost non-season tickets holders £14.99, whilst those who have already shelled out on a ticket for the campaign will be asked to pay £9.99.
Will you pay to watch this game on Rangers TV?
Yes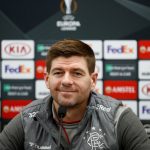 No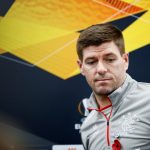 This has not gone down well at all with the supporters, and they have made their feelings known. They took to Twitter to share their thoughts, and you can see some of the best comments from the social media platform.
That is shocking. Absolutely shocking Rangers. Charge less. Everyone is strapped at the moment. This is not befitting the ideals of the club.

— Theboldpig (@theboldpig) September 30, 2020
Why as a season ticket holder do we have to pay even more when we aren't getting to go to any games in the first place!? All for supporting the club but this is becoming a joke! All games this season should be on @RangersTV and be part of season ticket holder package

— Matt Ramsay (@MRamsay89) September 29, 2020
That's greed. No chance I'm paying £14.99 after paying £9.99 for other games. I love the club but that's ridiculous and I won't be paying it.

— Gavin Fraser (@GavinFraserGav) September 29, 2020
So we have to pay for this while our rivals get it free included in there season ticket this club does nothing but rip us off time and time again between this and those £60 shirts that are falling apart absolute embarrassing

— Wurzo78 (@wurzo78) September 30, 2020
Its a joke, season ticket holders paying, again for a game they cant attend

— Jim (@jatky711) September 30, 2020
There should be no cost for European games for season ticket holders considering we're not going to any games as it is. This is becoming a joke

— Matt Ramsay (@MRamsay89) September 29, 2020
Let us know what you think!