Glasgow Rangers: Fans rage at Graham Spiers podcast
Glasgow Rangers fans have had their fair share of differences with the media over the past few months.
The Gers have have taken to social media to criticise the likes of Keith Jackson and Graham Spiers following their coverage, and that has led to the supporters getting their news from fan outlets such as Four Lads had a Dream and the Heart and Hand podcast.
Of course, Spiers and Jackson and their colleagues will not stop covering the game north of the border. On Thursday, it was revealed that the former will be hosting a new podcast that will discuss all things Scottish football. The show will cost £2.39 a month, with four to six editions available.
Will you sign up to this podcast?
Yes
No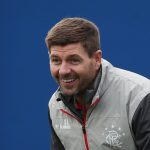 This has attracted the attention of the Gers supporters, and in case anyone wasn't aware, they have made it clear that they have no interest in subscribing. They took to Twitter to share their thoughts, and you can see some of the best comments from the social media platform below.
Spiers is an absolute fraud.

— ✡️ (@BC7RFC) September 10, 2020
Your humiliation is complete. Thanks for making my day.

— Chris Scott (@christtocs) September 10, 2020
This has to be a wind up 🤠

— Martin 😁 (@MSS020599) September 10, 2020
I hope this is an absolute failure.

— Yaco (@Yaco1872) September 10, 2020
britney knows absolutely nothing about football, this will be painful

— Chris Park (@parkovanbasten) September 10, 2020
Its a scottish fitbaw podcast hosted by a guy how knows nothing about Scottish fitbaw. Thats his usp

— TheBrownShoesOfIbrox (@TheBrownShoes72) September 10, 2020
Let us know what you think below!