Glasgow Rangers: Fans rage at test event news
Glasgow Rangers currently top the Premiership table in what promises to be another bizarre campaign.
This season follows on from the previous term, which was ended prematurely in Scotland due to the current pandemic. As it stands, the Gers are in top spot, with Steven Gerrard's side having won five of their first six matches without even conceding a goal. However, so far, not a single one of their fans has been able to see a game live at the Ibrox.
No fans have been allowed at grounds across the country, but that will change this weekend. The SPFL have confirmed that Aberdeen vs Kilmarnock and Ross County vs Celtic will be used as test events, with a small number of fans allowed into both games.
Are you happy with this news?
Yes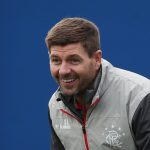 No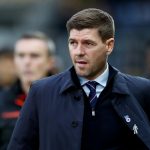 This has angered the Gers supporters – they are unhappy that Aberdeen and their fierce city rivals will be allowed to play in front of a group of supporters given that they were the two clubs who were involved in breaking lockdown and quarantine regulations. The fans took to Twitter to share their thoughts, and you can see some of the best comments from the social media platform below.
Scottish FA are a shambles, two clubs break covid-19 regulations but are both being used for a pilot for fans to attend games?😂 https://t.co/EqAfhmEhGG

— Chrissy Hall (@chrissyhall_) September 8, 2020
Corruption at its best

— ne53nes (@nessy26317192) September 8, 2020
Simply incredible 😂

— Tyler Newton (@Tyler_RFC04) September 8, 2020
Wonder if I'm the only person that thinks this is a bad Idea just now what happens as soon as there is a covid outbreak at a game and there will be.. probably shut down the league again… This is absolutely stupid. I get people want back to football but wait until covid is gone.

— Al McLean (@AllanBongoMc) September 8, 2020
The parody continues

— Ally 🇬🇧 (@SuperAlly1989) September 8, 2020
Because these organisations can't even hide there corruption anymore!! If you do wrong in this country either it be football rules or snp laws you get all the best treatment!! Confused don't be it's how this country runs now!!

— Jimmy pettigrew (@Jimmypettigrew1) September 8, 2020
Let us know what you think!