Glasgow Rangers: Fans react to Falkirk's statement
The chaos in Scottish football continues, and it is Glasgow Rangers who helped to light the touch paper.
The 'Gers first aired their problems against the SPFL following the resolution proposal vote, which saw Dundee's decision first not registered and then miraculously changed a week later. The Ibrox outfit accused the governing body of corruption, with them even demanding an independent investigation into the affairs of the authority – in the end, though, only 12 other sides agreed with them.
Hearts and Partick Thistle will now face an arbitration panel as they look to overturn the SPFL's decision to relegate them despite the season not being completed. Dundee United, Cove Rangers and Raith Rovers all have a vested interest – if Hearts and Partick are not demoted, those three will likely not be promoted.
Do you think an SFA arbitration panel will rule in favour of Hearts and Partick?
Yes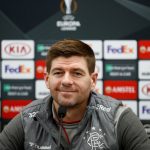 No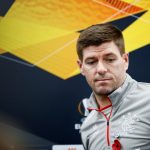 That trio, however, are struggling to pay the legal fees and have therefore asked the rest of the clubs in Scottish football to help them foot the bill. Falkirk, though, have shared on Twitter that they do not intend to help those teams out.
This has attracted the attention of some 'Gers supporters and it seems they are delighted with Falkirk's move – as they wanted to end the season on the pitch, they do not believe those clubs should be awarded promotion. They have taken to the social media platform to share their thoughts and you can see some of the best comments below:
Boom…..😂😂😂 https://t.co/vLe5NyG5ez

— BBC Scotland Slayer (@Naefearrfc) July 9, 2020
🤣🤣🤣 Scottish football. What a comedy. https://t.co/HMpLBLK2T7

— Stuart. (@StuPollock1) July 9, 2020
Shots fired https://t.co/SM4lXQ8SVJ

— Craig Swift (@TopFenceClimber) July 9, 2020
Quite right, they were big enough to appoint a lawyer so now they can pay him

— Magz.WATP🇬🇧 🌺 (@Odiepops) July 9, 2020
The sooner Doncaster goes the better. Every day something else emerges & the bitterness just below the surface right now in Scottish football is coming to the surface. Doncaster has to walk. Don't wait till the humiliation of the tribunal. Go now Neil @spfl https://t.co/06zXRF0Z06

— Joe Black (@joe_black1509) July 9, 2020
Scottish football hating itself to death aided by Doncaster.

— Angeblue (@AngeBlue55) July 9, 2020
'Gers fans, do you agree with Falkirk's stance? Let us know what you think by commenting below!