Glasgow Rangers: Fans rage at letter sent to 42 clubs
Glasgow Rangers, just like the rest of Scottish football, will be keeping an eye on the court case involving Hearts, Partick Thistle and the SPFL this week.
Proceedings are set to start on Wednesday as the two clubs attempt to either remain in their respective divisions or receive compensation. This comes after they were relegated from the Premiership and the Championship respectively following the premature end to the season. Both were still well within a chance of staying up.
The SPFL, obviously, do not want to lose this battle. They have sent out a letter, signed by SPFL chief Neil Doncaster, which, according to both Hearts and Partick, is misleading and is also wrong. They have questioned the timing of it, as well.
Do you think Hearts and Partick Thistle will win against the SPFL in a court of law?
Yes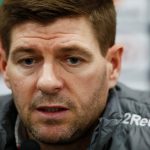 No
The Gers have had run-ins with the governing body recently, and the supporters have taken to Twitter to share their anger – one fan even called Doncaster a "fraud". You can see some of the best comments from the social media platform below.
More dirty trick by mr doncaster

— Big Al (@AllyBongo52) June 27, 2020
He's all over the place and panic stricken,the vote farce will come back to haunt him and the truth will come out why it was rushed through

— BarcaBears (@weareglasgow55) June 27, 2020
Imagine that man is a fraud

— rfc (@Scott61079995) June 27, 2020
Wow. Really shocked at this, the mans integrity is off the scale.

— The_Cable_Guy_1979 (@guy_1979) June 27, 2020
Only septic fans support corruption. And the SPFL are corrupt. Doncaster is not fit to run the business and liewell pulls the strings. Nelms has ruined his club listening to the false promises. All out the door.

— billy nixon (@billyni99933742) June 27, 2020
He could be in contempt of court for commenting on a live case. He is bizarrely trying to encourage clubs to join the SPFL in defence. He doesn't seem to grasp that the petition is in the public domain. He is once again not acting in the interests of all 42 clubs. #14-10-10-10

— Grandfather Flump (@grandpa_flump) June 27, 2020
Let us know what you think!