Glasgow Rangers: Patrik Hrosovsky's agent provides update on future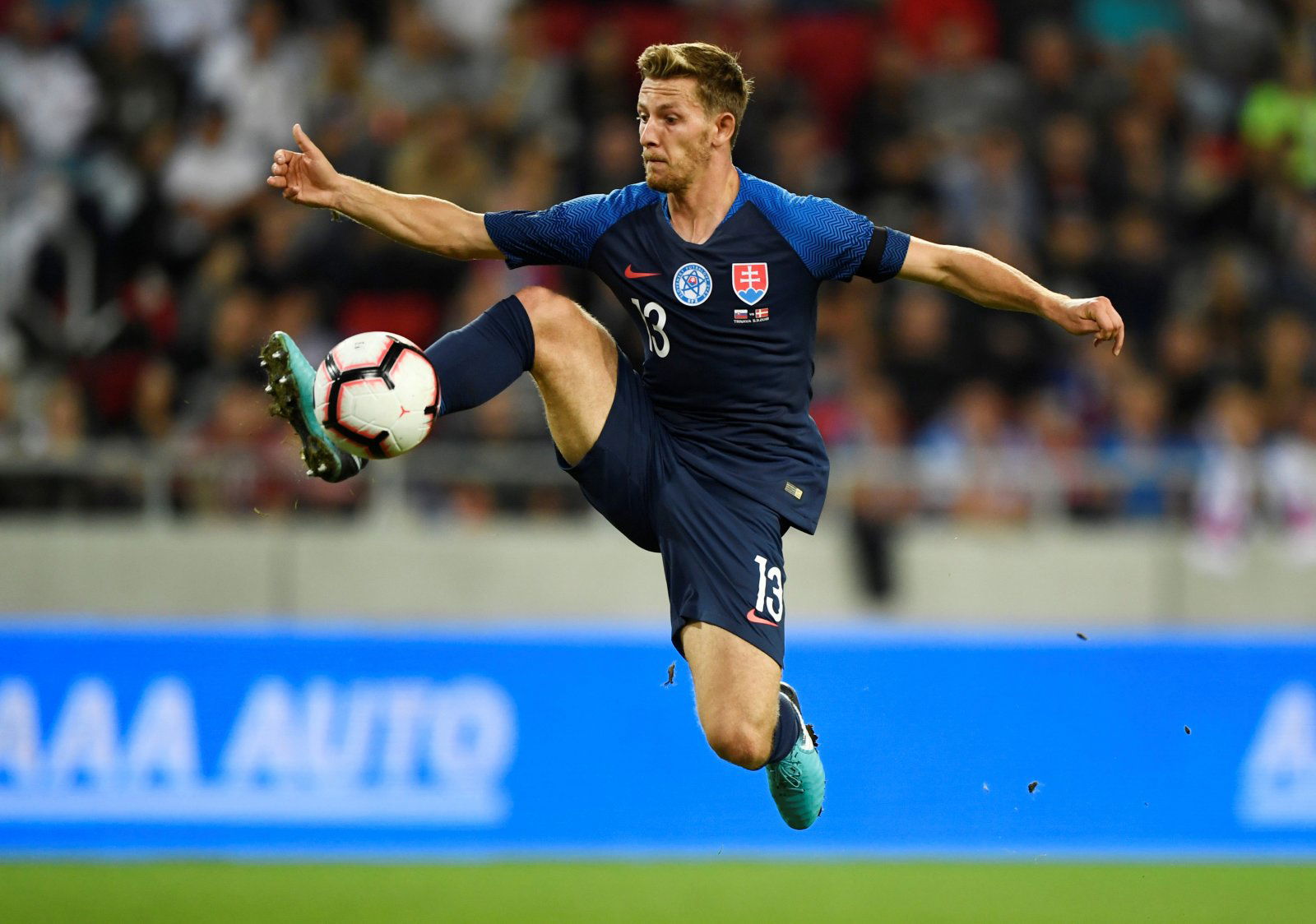 David Zika, the agent of Glasgow Rangers target Patrik Hrosovsky, has said that there is a 50-50 chance that the 28-year-old will leave current club Genk this summer.
The Gers had been linked with a move for the midfielder, and were said to be eager to agree a loan deal with an option to buy, but the Belgian outfit are believed to be only willing to let him go permanently. As such, it was not clear whether the Ibrox outfit were still in the race for him.
Now, his agent has provided an update on his situation. He explained to Sport.sk:
"The Genk coach came up with the idea of ​​playing with young players and especially strength players," said Zika.
"We know that Pato has other advantages as a midfielder. He is a football player who is strong on the ball, has an excellent reading game and is suitable for combination.
"Coach Wolf, however, has its vision that we have, so far, to respect.
"The situation is such that Genk has given instructions that if you get the opportunity Patrick sell and he could not resist, he would be open to this possibility.
"On the other hand, there is the possibility that Patrick could wait for his chance in Genk.
"It could happen that there will be changes in the club, whether coach Wolf will be there or not, or there will be changes in the line-up and Patrik could come back again.
"Currently, the situation is as it is and we are trying to respond to it. We have until October 5th so until then we will try to find the most suitable way out.
"I think it's about 50 to 50.
"It can happen that nothing happens and Pato goes back to the Genk line-up and, on the other hand, there is also a chance that a candidate will show up and Patrik will move to another club."
It sounds as though Zika is trying to convince any club that is interested to make a good enough offer that will force Genk to let the Slovakia international depart, and the Gers could do an awful lot worse. He has 25 caps for his country and was previously the captain of Viktoria Plzen – he even scored for the Czech side in the Champions League against the mighty Real Madrid.
Would you like to sign Hrosovsky?
Yes
No
Currently valued at £3.6m and with four years left on his contract, a transfer fee could be the issue for the Ibrox outfit. It remains to be seen where Hrosovsky ends up.
Let us know what you think below!