Glasgow Rangers: Fans hammer Glasgow Times article
Glasgow Rangers had a great last week on the pitch, but it has not been quite as positive off of it.
The Gers won the Veolia Trophy after beating both Lyon and Nice 2-0, which allowed them to continue their pre-season preparations ahead of their first competitive match of the season against Aberdeen on August 1st. However, racial issues have reared their ugly head for the Ibrox outfit.
Firstly, portions of the Gers fanbase were outraged by the fact that the players decided to take the knee before kick-off in those clashes. Then, it emerged that Alfredo Morelos had been the subject of racial abuse, and the police were leading an investigation into the issue.
The Glasgow Times' Catriona Stewart put together an article slamming the Gers' response to the issue, saying that it took them too long to condemn the abuse of their player, whilst also insinuating it was the Gers fan themselves who dished out the disgusting comments. The 54-time Scottish champions were far from happy with this, especially with her saying that she has no interest in football in the piece – one fan even called the article "vile".
Do you read the Glasgow Times?
Yes
No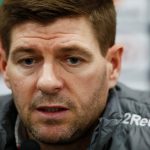 The fans took to Twitter to share their thoughts, and you can see some of the best comments from the social media platform below.
Is there any wonder that journalism is in the gutter. A shocking, vile article. 😳 https://t.co/5bfoMC8RSv

— The Cheesy One (@TheCheesyOneRFC) July 21, 2020
This is absolutely disgusting a new low for the Scottish media https://t.co/NgUH9Gz8HO

— RoyalNavy2704⚓ (@unbawmcgaw) July 21, 2020
Wait a minute, Rangers fans called out the racist abuse Morelos received by Celtic and Kilmarnock fans last season and were told to shut up, as Morelos "brought it in himself".
What a disgrace this article is.

— Shanksy (@ShanksyRuns) July 21, 2020
This is a vile article, Alfredo Morelos was not abused by Rangers fans, this is shameful stuff, you are the one that should be ashamed with your distortion of events on such a subject @LadyCatHT

— Tags (@tagsbo) July 21, 2020
To also have a dig at Rangers very well received everyone anyone campaign is yet another cheap shot at the club when they have strongly come out in support of all the players. Disgraceful.

— TS (@buffalo1986) July 21, 2020
Eh, what? This is an utterly absurd headline… @RangersFC

— AMS1872 (@arthur_mac74) July 21, 2020
Let us know what you think below!