Glasgow Rangers: Dave McPherson fires warning to Steven Gerrard over injuries
Former Glasgow Rangers player Dave McPherson has warned the Gers' current squad that they could pick up some wear and tear injuries this season if they do not look after themselves.
The Gers had a long term last time out, even if the campaign was brought to a premature close domestically due to the current pandemic – seven players played at least 40 matches in all competitions, whilst Connor Goldson even appeared 51 times overall.
McPherson, who is no stranger to a packed schedule after playing over 50 matches during the 1992/93 season, said:
 "Walter managed our fitness carefully that season and after most European matches our next training day usually consisted of a recovery session and a bacon roll.
"I didn't feel the effects of playing so many games at the time, but I do now I'm 56!
"Seriously, the lack of injuries among so many of the boys that season was down to a slice of luck, as well as the fact so many of the squad were naturally fit anyway.
"I had played for Scotland that summer at Euro 92, along with a few others, and although we weren't afforded a longer break it allowed us to maintain our fitness heading into the new season with Rangers.
"However, one thing Rangers players must be aware of today when playing so many games is the chance of picking up wear and tear injuries next season.
"I picked up a string of them the following year, including a niggling hernia, and every single player who turned out more than 50 times in season 1992/93 suffered the same.
"Sadly, there's little that can be done to avoid them. You know only they're going to happen – it's impossible not to pick them up because it is a natural reaction to the demands asked.
"Yes, I appreciate players today have access to more medical expertise than we ever did and I'm all for the modern ways of players being given as much knowledge as possible about their own bodies.
"However, it also means they're a little more molly-coddled than we were – and we knew how to look after ourselves, all right."

This is indeed something that Steven Gerrard needs to keep in mind, especially with the injuries already occurring before the campaign has even begun – Nikola Katic will be out for the foreseeable future, whilst Filip Helander is also struggling with an issue.
Should Gerrard use more players?
Yes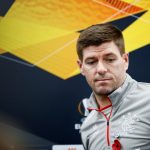 No
Only 15 players appeared in more than 25 matches last term, which indicates that Gerrard likes to use a strong core of players. He will need to be more flexible this term.
Let us know what you think below!