Glasgow Rangers: Fans react to Zenit doping allegations
Glasgow Rangers were the last side from north of the border to reach a European final.
The Gers made it all the way to the UEFA Cup showpiece in 2008, with hundreds of thousands of Gers fans descending on Manchester as the Ibrox outfit faced Zenit St Petersburg. In the end, though, they went home empty handed, with Igor Denisov and Konstantin Zyryanov finding the back of the net as the Russian outfit prevailed 2-0.
However, it appears that there may have been some foul-play at hand. A Russian whistle-blower has revealed that, between 2006 and 2017, Zenit employed doctor Sergey Pukhov, who was part of the country's state-sponsored doping programme.
Should Rangers be given the 2008 UEFA Cup if these allegations are proven?
Yes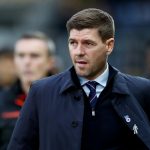 No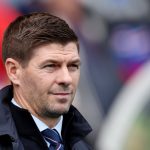 This news has attracted the attention of the Gers supporters, and it is fair to say they are far from happy – one or two have even suggested they should be retrospectively given the trophy from 2008. They have taken to Twitter to share their thoughts, and you can see some of the best comments from the social media platform below.
https://t.co/723Zsfp51C @UEFA give us the UEFA cup

— 🇬🇧 (@C1872___) August 11, 2020
Wow…… https://t.co/sSBCLftyOl

— Joe Black (@joe_black1509) August 11, 2020
We've not had much luck in Europe have we.
First Marseille & now Zenit.
🔴⚪️🔵🇬🇧

— J (@Shunksy62) August 11, 2020
Just mad they are putting all sorts of stuff into the body with zero idea what it was. What has happened to sport honestly. We grow up as kids wanting to play football. Not run 100mtrs faster than a Puma.

— Ricky Forbes (@Ricky9Forbes) August 11, 2020
Absolute no shock. I'm sure I've read interviews with Fernando Ricksen about dubious medication at Zenit.

— Albertz1974 (@Albertz1974) August 11, 2020
Alleged match fixing and now alleged doping connected to that Zenit team that beat us in UEFA Cup final.

— Nath 🤓 (@SBRSC_NC) August 11, 2020
Let us know what you think!