Rangers: Fans react to Keith Jackson's article
Fans of Glasgow Rangers have been reacting to a post on Twitter, in which Keith Jackson shared an article of his concerning the celebrations of Rangers fans after the club's title win.
In his report for the Daily Record, Jackson dubbed the celebrations of Rangers fans a "monumental own goal" before going on to suggest that Scottish politicians now view the Old Firm clash scheduled for Sunday as a "genuine doubt" due to safety concerns.
The journalist continues by stating that the actions of the Rangers fans could soon bring "another surge" of the pandemic, which would have the potential to force "every single one of us back into lockdown."
However, after Jackson shared his article on Twitter, fans of Rangers flocked to have their say on the matter, with many dubbing the journalist a hypocrite, while others simply appeared not to be interested whatsoever in the message Jackson was attempting to get across.
Were Rangers fans wrong to celebrate the way they did?
Yes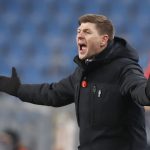 No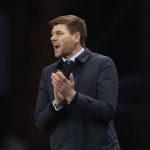 So, what exactly did these Rangers fans have to say in reaction to Keith Jackson's report?
"Sssssh."
"Paaaaaaiiiiiiiiinnnnnnn."
"Is there any bandwagon you won't jump on? You should be calling out the lies from the SNP & Harvie & actually backing the industry that, at the end of the day, pays your wages instead of helping them try & kill off our national sport. Shame on you."
"Bore off."
"Did you write the same when Celtic fans had a riot or party?"
"Utter tripe and he wonders why he's banned."
In other news: some Rangers fans slammed this politician's comments – find out more here!