Rangers: Fans rage at Rosa Zambonini comments
Many Glasgow Rangers fans were livid with comments from Scottish National Party staffer Rosa Zambonini following their Premiership title celebrations.
The Gers fans and players certainly enjoyed themselves this past weekend. The Ibrox outfit won 4-0 at home against Aberdeen on Saturday to complete their unbeaten Premiership season (BBC) and they were awarded the trophy after the game.
As such, thousands of Gers fans took to the streets to celebrate. While there was some trouble – 20 people were arrested (firstpost.com) – the celebrations were generally peaceful.
The players also let their hair down after what has been a long season. A video was shared online of the squad celebrating at a bar – something which enraged Zambonini.
She suggested that it was a slap in the face to the hospitality industry as the Gers were able to attend a drinking establishment while weddings, funerals and birthdays remain restricted. What she appears to have conveniently overlooked is that the video was taken inside Ibrox, and all of these players are part of the same bubble.
Should the SNP apologise to Rangers?
Yes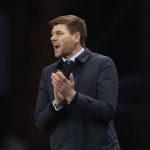 No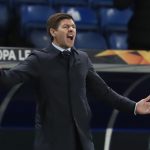 She shared her comments on Twitter and, as you can imagine, she attracted the wrath of many Gers supporters.
Let's see what these fans had to say about the comments from Zambonini
"This smacks of utter desperation! Grasping at ANYTHING to be Anti Rangers. This is at Ibrox where these players have been eating and drinking together since the start of the season. They have also done exactly the same on our European away fixtures."
Credit: @carolstrach
"Get it up ye"
Credit: @RangersCentral3
"Get a grip"
Credit: @donzcop
"Bitter."
Credit: @TheWorthingRed
"The pain is glorious"
Credit: @Sneddon0472
"I look forward to an apology from the SNP for poor planning and creating a lawless society over the last decade. Shameful."
Credit: @camtrublue
In other news, Steven Gerrard teases this transfer update.