Rangers: Fans react to club statement
Glasgow Rangers fans have been reacting to a statement from the club following the outcome of their appeal of the bans given to the Covid 5.
In February, Calvin Bassey, Bongani Zungu, Nathan Patterson, Dapo Mebude and Brian Kinnear all broke health regulations to attend a house gathering. In the aftermath, they were each given six-game bans by the Scottish FA, which were appealed by the Gers (Sky Sports). As such, Patterson was able to face Celtic in the Scottish Cup as he awaited the outcome.
In the end, though, the original punishments have been upheld. Following this decision, the Gers decided to share a statement (rangers.co.uk) revealing their disappointment at the ruling – they clearly felt the sanctions were harsh and perhaps not consistent with bans given to others who had committed similar breaches.
Do you think the punishment is fair?
Yes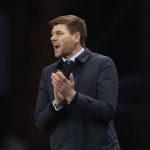 No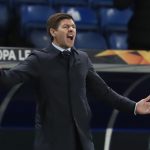 The statement was shared on the club's official Twitter account, and it attracted plenty of attention from the 55-time Scottish champions' supporters. They took to the social media platform to share their thoughts on the matter.
Let's see what the Rangers fans had to say below
"Missed this earlier. Absolute joke the way the SFA manage disciplinary cases. 4 games for sitting in a flat in the block of flats they lived in,but nothing for international flights and pints by the pool? Glad we are good on the pitch, as they will do anything they can to stop us"
Credit: @StephenLouch
"What a timid response! Our players have had unprecedented punishments whilst others have gone unpunished. Fight back Rangers, it's what's required and what the majority of those selflessly funding the club require. No more doormat FC, please!"
Credit: @7_rossw
"Do what they do then and start pressurising spfl over dubai where by their own admission rules were broke. By taking the high ground and staying quiet they will only make mugs of us and continue to constantly have differing rules between one club and another."
Credit: @doonhamer89
"Just incredible! How many bans did the Aberdeen players get? Or the Celtic players? Anyone? This is outrageous!"
Credit: @steviebronco1
"Shouldn't be dealt with differently but 100% agree that they have nobody to blame but themselves. We don't take our standards from other clubs, we set them"
Credit: @WalterW31347418
"To be fair they should have known better than break the rules what did they expect to happen. Learn from it lads"
Credit: @Stephengazzard
In other news, there is an update on Alfredo Morelos' future at Ibrox.