Rangers: Fans slam latest backlash of 55 celebrations
Glasgow Rangers fans have been reacting after it was suggested the Gers supporters were responsible for a recent spike in positive coronavirus tests in the Glasgow region.
The Gers' status as Premiership champions was confirmed the Sunday before last after Celtic could only manage a 0-0 draw with Dundee United. That led to thousands of jubilant fans pouring into the streets of Glasgow to celebrate – breaking coronavirus regulations in the process.
There has been a recent spike in cases in the Glasgow area in recent days, and Scotland's chief medical officer Dr Gregor Smith has suggested the large gathering of supporters could have led to the increase (planetradio.co.uk) – even though clinical director Jason Leitch has revealed it is far too early to tell whether the celebrations had an effect on the numbers (The Scottish Sun).
Do you believe Gers fans are to blame?
Yes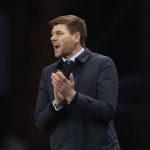 No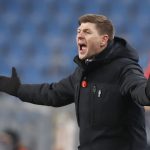 The Gers fans, clearly, are far from happy with suggestions they are to blame. They took to social media platform Twitter to share their thoughts.
Let's see what the Rangers fans had to say below
"At Xmas they said it would take weeks to see the spike from Christmas gatherings. It suits their narrative and agenda to make the comparison here"
Credit: @g_trader_
"Big bad rangers but no spike in December when thousands went to hampden"

Credit: @DavidMo44520864
"I think it's scandalous, never heard this narrative after the bheasts lockdown behaviours"
Credit: @TidRangers
"All very predictable I'm afraid. They will ramp up the numbers again in the coming days when they work out the true timescale of exposure to symptoms presenting, to testing, recording results and inclusion in the data being provided for daily briefings."
Credit: @ElPedro1872
"It's really scary the way this country going, basically nearly every news media is running with a story that's so unbelievable if thought out but it's Scotland where the media is only too willing to print lies especially if it's about Rangers and it's fans."
Credit: @Theprovocateur2
"Anybody else think that the news that Rangers fans caused a spike in covid is just a complete fairytale? So if we consider cases rose on Tuesday which was 2 days after the celebrations in George Square, symptoms (if any) would not have presented so soon"
Credit: @joe_black1509
In other news, Rangers fans slam this Union Bears statement.