Rangers: Graham Spiers slams Gers fans
Graham Spiers has teared into Glasgow Rangers fans for their celebrations after the Gers' status as Scottish champions was confirmed on Sunday.
Spiers hammers fans
The Gers were crowned champions after Celtic could only manage a 0-0 draw with Dundee United – Steven Gerrard's side beat St. Mirren 3-0 the day before.
As such, thousands of fans took to the streets of Glasgow to celebrate. Unfortunately, there were reports of vandalised public property and some inappropriate behaviour (Sky News). The Times journalist Spiers was clearly unimpressed, and he took to Twitter to share his thoughts. He said:
"I've gone out my way to cut Rangers fans some slack this weekend: years of pent-up anger and bitterness being released following a title win. But these reports of loutish behaviour in Glasgow last night are beyond defending. A thorough embarrassment."
Rangers fans have had a number of issues with Spiers in the past, and have not been scared to share their frustration with him.
No excuse
While the outpouring of joy and thousands of fans taking to the streets was most likely expected, it is impossible to condone the actions of the supporters in question. There is no reason why they should have to destroy public property – they had every opportunity to celebrate in a respectful way.
Are you a fan of Graham Spiers?
Yes
No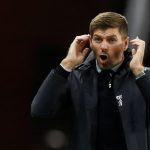 However, it is important to remember that the culprits represent a minority of the club's supporters. All of the fans must not be tarred with the same brush – they do not deserve it. Those who are guilty must face the consequences of their actions, though. That much is certain.
In other news, Rangers fans slam comments from this politician.