Rangers: Dave King makes Mike Ashley claim
Dave King has revealed Glasgow Rangers would never have been able to compete for trophies had Mike Ashley remained involved in the club's affairs.
King makes Ashley claim
Ashley, who has a net worth of $2.5bn (£1.8bn) according to Forbes, previously had a stake in the Ibrox outfit before selling his entire share in 2017.
He was far from a popular figure at the club (The Daily Record), and King has revealed that the club would have failed to compete had he not moved on. He said (via The Daily Mail):
"I don't think Rangers would ever have folded completely in the sense the supporters base is so large.

"My view just prior to becoming involved with the club, when I looked at the Easdale-Ashley axis, was that under their business model Rangers were *never* going to compete for honours again.

"I had a conversation with Ashley in London and his view was that he could run Rangers at a profit.

"He could have done that, of course he could. If you have 50,000, 60,000 fans willing to buy season tickets then it was feasible.

"If you spend less than you earn and you have a loyal customer base then he could have made a profit.

"But Rangers would never have competed. Rangers at that stage were so far behind Celtic that it required major investment to play catch up.

"My concern was that if we hadn't found a way to unlock regime change and bring in investors who had the same target of winning leagues and not making money then I felt Rangers would become a senior junior club in Scotland. It would have become a one-team league."
Best for the Gers

As mentioned, Ashley was a deeply unpopular figure at Ibrox amongst the supporters – whether it was to use the stadium as security to secure a loan (BBC) or taking the club to court in regards to a commercial deal, he did little to endear himself to the supporters.
Would Rangers have been successful with Ashley at the club?
Yes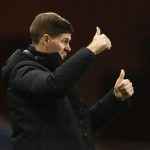 No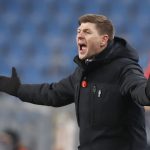 Clearly, things have improved for Rangers. On Sunday, their status as Premiership champions was confirmed – it was their first major trophy in 10 years. While it is important to make sure the Gers are financially safe, they must make some calculated risks – the ones they have taken so far have paid off.
In other news, Rangers fans slam comments from this politician.