Rangers: Gers set for legal bill in latest Mike Ashley case
As per The Daily Record, Glasgow Rangers will need to pay a seven-figure legal bill in a case to determine how much compensation they need to pay to former shareholder Mike Ashley.
Ashley haunts Ibrox again
Ashley is far from a popular figure amongst the Ibrox supporters (The Scottish Sun) after deals he struck with the Gers saw their commercial revenue limited.
The 54-time Scottish champions previously signed a deal with Hummel and Elite over the manufacturing and selling of their kits, but it has been ruled that Ashley should have been given the chance to match their offer. Now, a case is imminent to determine how much compensation the tycoon should receive, and that could cost the Gers over £1m in legal fees.
The Daily Record detail costs of £450k for trial preparation, £300k on expert reports and £319,750 spent on the actual trial itself, coming in at £1,069,750.
Nemesis
Ashley continues to be a problem for the Gers. There were great efforts to remove him from the club's dealings during the summer, while there were also concerns when it was revealed Castore, the Gers' new kit manufacturer, will supply kits to Newcastle United, the club Ashley owns, next season.
Does Ashley deserve compensation?
Yes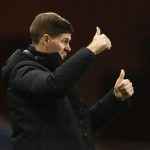 No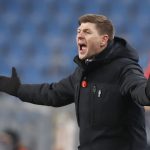 Given the Gers' financial problems in recent years – they went into administration less than 10 years ago (BBC) – both the board and the fans are undoubtedly wary of every single person involved in their side's finances. Hopefully, these fees are cleared, they will have nothing more to do with the Tyneside boss.
In other news, Rangers fans are delighted by this new contract news.