Rangers: Fans livid at Nikola Katic headline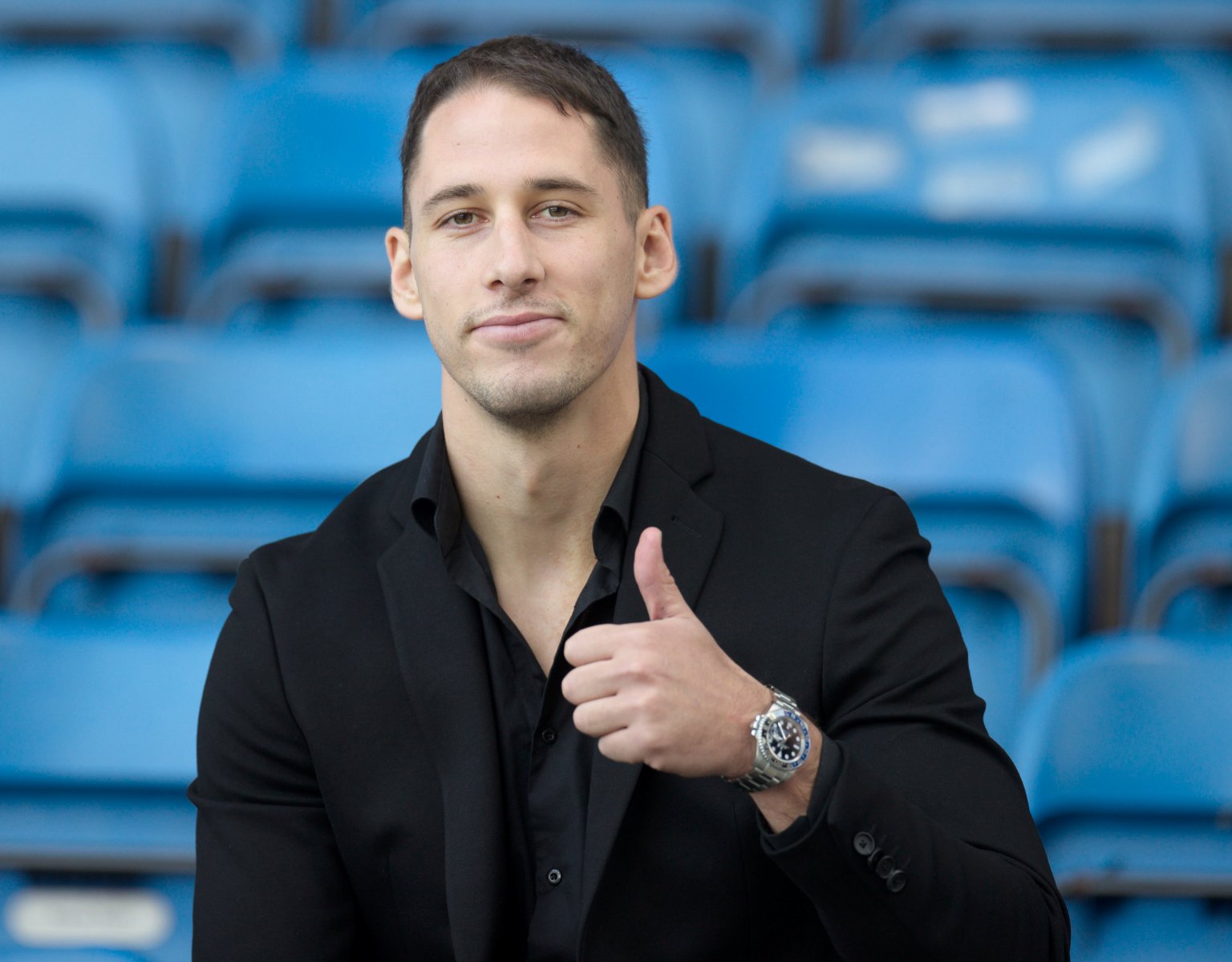 Many Glasgow Rangers fans are far from happy with a headline from The Scottish Sun which appeared to twist the words of Steven Gerrard on Nikola Katic's injury.
While the Gers have enjoyed a fantastic campaign, Katic has had to watch the entirety of it from the sidelines – he unfortunately picked up a damaging injury in pre-season training (BBC) and has therefore not played a single minute this term (Transfermarkt). Given that he made 29 appearances last time out before the 2019/20 campaign was brought to a premature close, he would no doubt have played regularly this season had he been available.
Speaking prior to the Gers' clash with Hibernian today, Gerrard revealed that the 24-year-old Croatian is unlikely to play for the rest of the current campaign, but they are hoping he will be fit for pre-season in a few months (The Scottish Sun). This is as expected, but The Scottish Sun framed it on Twitter as a 'fresh injury blow'.
Will Katic break back into the team?
Yes
No
The Gers supporters were far from happy with the headline, which was shared on Twitter by @ibroxrocks, and they took to the social media platform to share their thoughts.
Let's see what the fans had to say about the Katic headline below
"Block the lot of them. Fan media is the way forward."
Credit: @StewNCF
"It's daily they make stuff up !!!"
Credit: @glasgowgolfer77
"They are as bad as storylines in Eastenders."

Credit: @dave_n84
"Its because they are scared of the big man coming back we could have won champions league! First CB to score 55 goals in a season 😉 We were not event in it he is that good!"
Credit: @dexmc1873
"Clickbait rather than factual journalism. More clicks = more ad ££s since paper sales are dwindling. As the famous philosopher Denzel Washington once said….. the papers/media don't care who or what they hurt it's just see it say it sell it. Get it out. Who cares if true."
Credit: @JayP35271858
"I mean it must be pretty embarrassing for a national paper to be shown up and then forced to change their headlines almost immediately Is it too hard to ask we just get what is being said and it not sensationalised to nonsense headlines? No fresh injury and clickbait nonsense"
Credit: @4ladshadadream
In other news, some Rangers fans love this Old Firm news.