Rangers: Fans react to Gers announcement
A number of Glasgow Rangers fans have been reacting to an announcement from the club confirming they have met with fans and key influencers ahead of the Old Firm clash this weekend.
The Gers face their local rivals this coming weekend in the Old Firm derby. The match itself does not have much riding on it – the Ibrox outfit have already been confirmed as champions while Celtic are set to finish in a very distant second place. However, after thousands of Gers fans took to the streets to celebrate the title triumph, breaking lockdown regulations in the process and attracting the ire of First Minister Nicola Sturgeon, there are worries that such scenes could be repeated.
The Gers appear to be doing all they can to avoid such a situation. On Tuesday, they confirmed that they had met with key supporters groups and influencers to urge them to stay at home around the clash at Parkhead.
Will the Old Firm clash be postponed?
Yes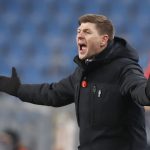 No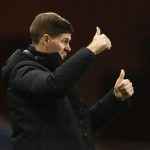 The statement was shared on the club's official Twitter account, and these fans took to the social media platform to share their thoughts.
Let's see what the Rangers fans had to say about the statement below
"Getting sick of hearing this, we weren't going down regardless"
Credit: @KyleMc_
"I don't genuinely think there was a real desire for our support to attend on Sunday but we are right to do everything we can to show we are united on this front."
Credit: @TheLoudenTavern
"Fortunately it looks like most fans are in agreement: no-one was planning on heading there anyway. That said, I'll be so very annoyed and frustrated if we see any #RangersFC fans at Parkhead this Sunday."
Credit: @AliHunter1
"Pretty sad that the club need to tweet such things to prove to the SNP they are doing their bit publicly."
Credit: @rangersbadge
"Sturgeon is milking this eh, almost as if it's a nice distraction from her party's lies and deception that happen on a daily basis…"
Credit: @King1Scott
"I would like to say to our fans and supporters worldwide that We Are The people and it I key that we celebrate the team and it's accomplishments from the safety of our own homes. The players, management and staff all know the fans are with them in spirit, and rightly so."
Credit: @MacGerrard_
In other news, many Rangers fans slam this Union Bears statement.