Rangers: Ruud Gullit makes Champions League claim; could affect Gers
Former Ballon d'Or winner Ruud Gullit has suggested that the planned Champions League revamp could provide a boost for clubs outside of Europe's top five leagues – perhaps including Glasgow Rangers.
Rangers could receive Champions League boost
Plans to revamp Europe's premier club competition are being pushed through – the chances are set to be in place from 2024 if they are confirmed. The plans would see the number of teams being increased to 36 from 32, with each side guaranteed to play a higher number of games (Sky Sports).
Speaking to beIN Sports, Gullit believes it could provide a boost to teams outside the biggest divisions. He explained, using the example of PSV Eindhoven in the Eredivisie:
"When teams earn money they can buy better players.

"We (Holland) are giving players to other countries.

"If there are more teams who had the same possibilities, I don't see why France has four (teams), Italy has to have four teams, why Germany has four.

"That is, for me, is the biggest issue. I want for my country – if PSV Eindhoven has the opportunity to play in the tournament and earn that money then they have the possibility to become better.

"We don't have it because we don't earn the money, PSV has to play four matches before they get qualified into the Champions League, that's the problem."
Boost for Rangers?
As of yet, the plans are still in their formative stage – there has been no confirmation as to how this new format would work, or how the qualification process would work. One thing is for sure, though – more games would bring in more money to the teams playing in the tournament.
Are you a fan of this revamp?
Yes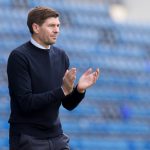 No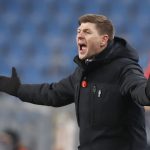 The Gers are set to be in the Champions League next season, although it is unsure as to whether they will need to qualify or whether they will go straight into the group stages. An appearance in the competition from 2024, though, could well give them a huge financial boost.
In other news, some Rangers fans are angry with this Old Firm news.