Rangers: Bongani Zungu unable to play for South Africa
South Africa manager Eddie Ntseki has confirmed the Bafana Bafana will be without Glasgow Rangers midfielder Bongani Zungu for their African Cup of Nations qualifier against Sudan on Sunday.
Zungu unavailable
Zungu had already been ruled out of South Africa's clash with Ghana in his homeland after Rangers refused to let him travel there, but it seemed he would be available for the Sudan match (Sowetan Live).
Now, though, Ntseki has revealed he will also be unavailable for that game too. He said (via The South African):
"We got an email from Zungu's club to say they are no longer releasing him – whether it's coming to South Africa or going to Sudan.

"I then spoke to him and explained the situation, and he said, 'It's a decision that will work against me if ever I force to come to Sudan.'

"We saw a new list of countries that are being referred to as 'red zones', and in this case we have Dubai and Ethiopia, which is where players were going to have to come via to get to Sudan."

Disappointing
This is no doubt a huge disappointment for both Ntseki and Zungu – the former has already shared his frustration at not having Zungu for the Ghana fixture. In 2021, the 28-year-old has played just 112 minutes in the Premiership (Transfermarkt) and is clearly not a big part of Steven Gerrard's plans. The international break should have given him an opportunity to get some much needed playing time, but that will now not be the case.
Would you sign Zungu permanently?
Yes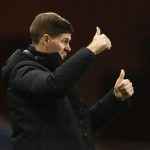 No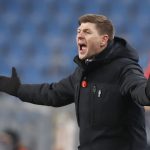 Unfortunately, this is becoming a more and more regular occurrence given the coronavirus pandemic we are currently living through. Zungu will just have to hope that, with the Premiership title already sewn up at Ibrox, he may now get more chances to play at club level.
In other news, Rangers fans are livid at an update on this 34-year-old.