Rangers: UEFA miss report deadline
UEFA has missed the deadline to publish their report into the chaos surrounding Glasgow Rangers' Europa League match against Slavia Prague at Ibrox last month.
UEFA miss deadline in Gers fiasco
The Gers were knocked out of the round of 16 by the Czech champions after losing 2-0 at Ibrox. However, the match was marred by a number of incidents, with Glen Kamara accusing Ondrej Kudela of racist abuse before the latter said the Finland international had hit him in the tunnel (slavia.cz).
Last week, Slavia president Jaroslav Tvrdik said UEFA had until April 5 to share their report (slavia.cz) – but they are yet to do so.
*Since this article was published, Ewan Murray has confirmed UEFA have opened 'proceedings' against Kudela.
Outcome is needed
Of course, it is important the European governing body carry out their due diligence to make sure they have all the information they need to make the right decision. However, for everyone involved in this sorry debacle, an outcome is needed sooner rather then later.
Do you expect Slavia and Kudela to be punished?
Yes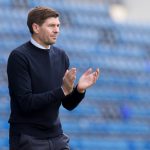 No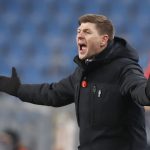 Depending on the decision, it is important that Kamara gets closure. What he is said to have been on the end of is out of order and must be eradicated both from the game of football and everyday life. UEFA will know they will be sending a message no matter the result – that is perhaps why they are taking so long to come to a decision.
In other news, some Rangers fans do not agree with these Steven Gerrard comments.