Rangers: Ibrox faithful slam Ondrej Kudela update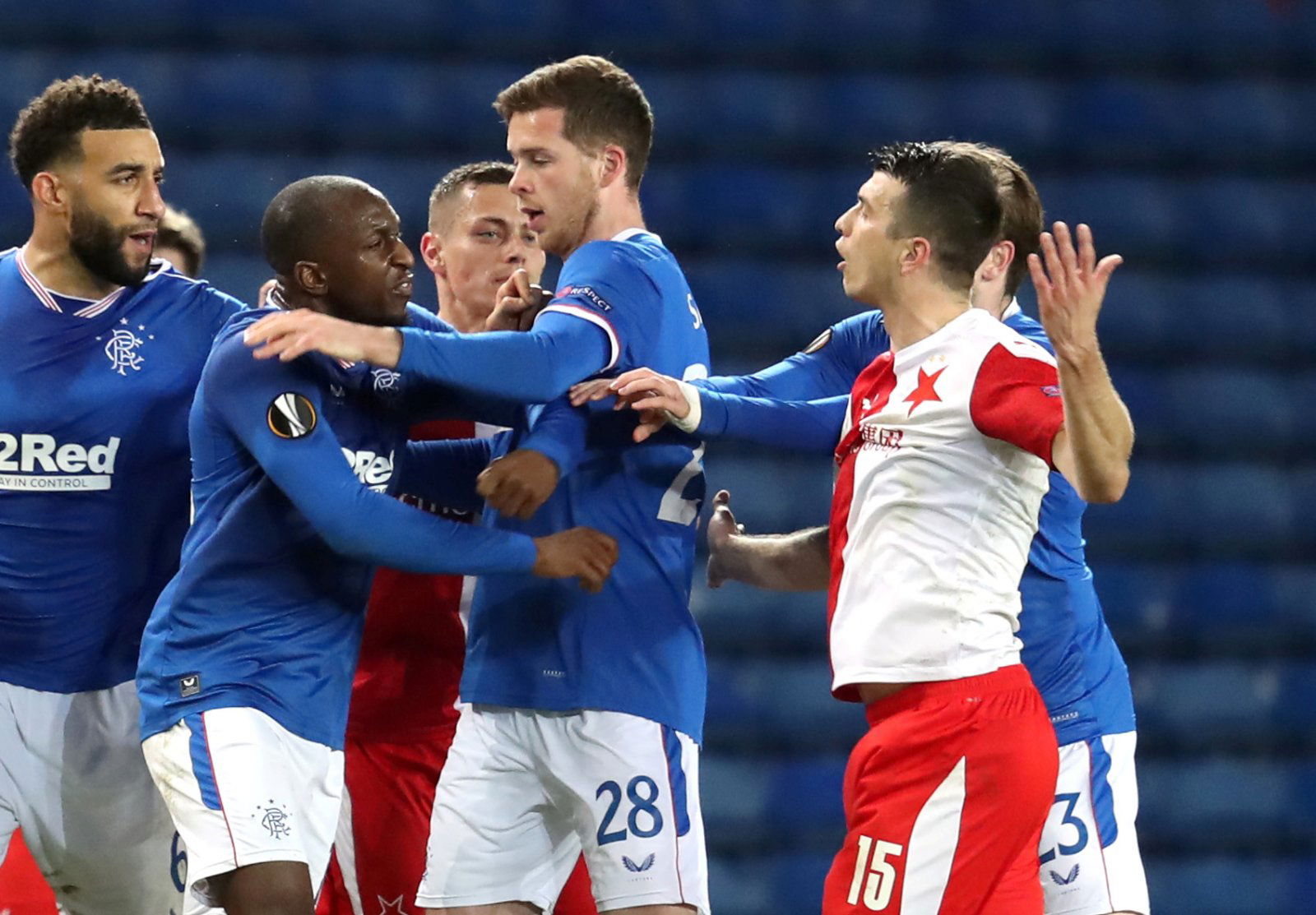 Ondrej Kudela was planning not to travel to England this week because of 'health problems', with UEFA now officially opening proceedings over the incident involving Rangers' Glen Kamara.
The 34-year-old was accused of racism by Kamara in the recent Europa League clash between the Gers and Slavia Prague, in what appears to be a completely unacceptable incident.
The Czech side progressed to the quarter-finals at the expense of Steven Gerrard's men and they take on Arsenal in the first leg on Thursday night, but Kudela will not be involved.
Kudela won't travel to England for questioning
Reporter Andrew Maclean confirmed on Twitter that Kudela was to play no part in the game at the Emirates, citing health issues as the reason for not travelling – the centre-back was set to be questioned by police over what happened with Kamara during their 2-0 win over Gers last month.
Since that report, Ewan Murray has revealed that UEFA have actually suspended Kudela for one match while they investigate the matter, but that hasn't stopped Gers fans from understandably ripping into the original excuse that was going to keep him from travelling, per Maclean.
Here is how Rangers fans reacted
"UEFA have been very quiet on this matter about time they spoke out about this player punish him and make sure it won't be tolerated in the game again but just silence from them ! If he had nothing to hide why won't he travel then. We all know why."
"@EuropaLeague, how you can allow that game to even go ahead is disgraceful….you have sat on this for 3 weeks now and done nothing!"
"Came down with sudden case of cowardice. If he had nothing to hide he'd talk to the police"
"Health problems…….. sick in the head more like"
"Coward"
"Is being scared of the truth a health issue?"
In other news, Rangers are keen on signing an exciting young British talent – find out who it is here.