Glasgow Rangers: Mark Wilson thinks the Gers will not get £10m for Morelos
Mark Wilson has told Clyde Superscoreboard (via The Scottish Sun) that he does not believe Glasgow Rangers would even get a bid of £10m for Alfredo Morelos.
The future of the Colombia international is up in the air, and there are said to be a number of clubs interested in his services – Atletico Madrid and Borussia Dortmund have been mentioned in the past few weeks, whilst Everton have been linked more recently.
It has been reported that the Ibrox outfit expect the 24-year-old to leave this summer, but they are looking for a fee of £15m. Wilson, though, does not believe that they will even get an offer of £10m. He said:
"It wasn't so long ago that Alfredo Morelos was the number one striker, he couldn't be dropped. Rangers relied heavily on him.

"Now, he has to catch the manager's eye and show that he has to be part of that starting eleven. Every player has his price.

"You just wonder what that price is. Not so long ago the prices being thrown about where 10 and 15 million. Now, I'm not so sure Rangers would get a bid of that.

"He certainly did exceptional in the first half of the season with his goals and in Europe. But in the second half of the season he tailed away.

"His disciplinary standards took a step back if you like and his performances suffered. I wonder if teams then look at that and that adjusts their price."
You can understand Wilson's point, to an extent – his disciplinary record north of the border does count against him, with him already having six red cards to his name, and the current pandemic could well mean that clubs no longer have the funds to take risks on players from the Scottish Premiership.
Will Morelos be at Rangers next season?
Yes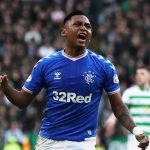 No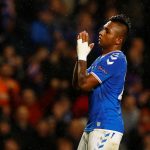 However, money will still be spent this summer as the majority of European leagues have already returned to the pitch and, in Morelos, any side would be picking up a fantastic goalscorer if they captured his services – after all, he has 77 goals in 137 games for the 54-time Scottish champions..
Surely, there is some club out there that would be willing to match the Gers' valuation.
Let us know what you think below!