Gerrard signing dumped, January spend: Potential consequences of Rangers' cup exit
Rangers' season so far has been tough to predict, and that's particularly true of their form over the last few weeks. Whilst on any given weekend they could deliver a footballing clinic, they're seemingly just as likely to collapse. 
Whilst, over the last few weeks, they've picked up some good results – like a big league win over Hearts earlier this month – they've also suffered a number of poor results.
A loss to Livingston at the end of September was a blow, whilst a draw with Spartak Moscow put their expectations into perspective. Their latest result, though, is perhaps their most frustrating yet.
A 1-0 loss to Aberdeen has left Rangers crashing out of the league cup, with Steven Gerrard since bemoaning his team's lack of lethality going forward.
It's a result that is a big blow for Rangers, as the competition was a fantastic way of getting some silverware on the board. Alas, they're now going to have to seek that through other means.
That may not be the only result of the loss, though. Indeed, Rangers' failure to progress could lead to few other consequences, too.
With that said, here are some potential consequences of Rangers' loss to Aberdeen…
Umar Sadiq Leaves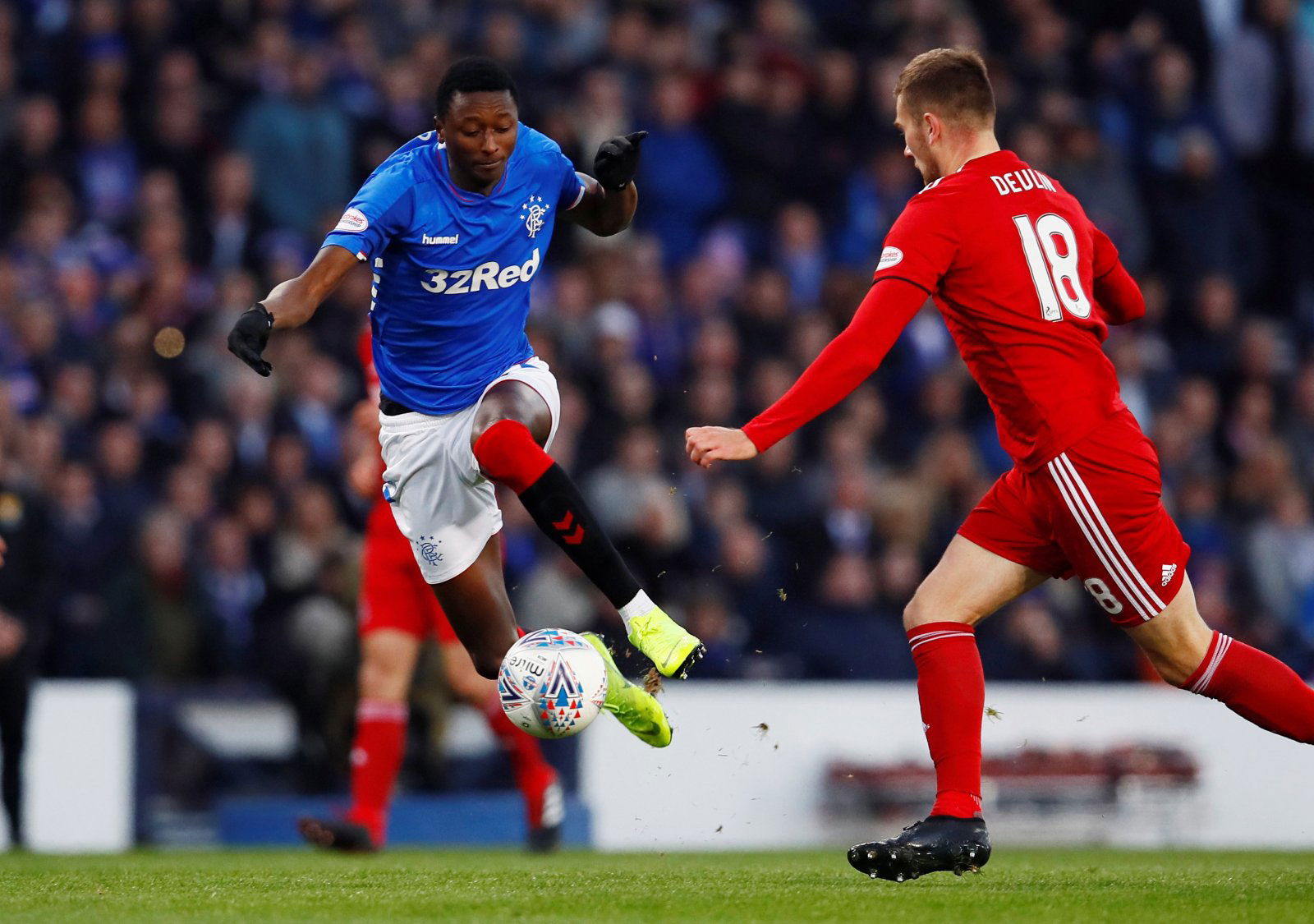 Umar Sadiq's arrival at Rangers was a curious one. He's achieved little, and in truth, the move just seemed a little bit too random.
Unfortunately, the experiment of bringing him in hasn't paid off, given that he's yet to make any sort of impact in Scotland.
He got his chance over the weekend against Aberdeen and he was one of the worst players on the field. Failing to deliver anything going forward, and generally looking poor, it quickly became clear as to why Gerrard has given him so few minutes this season.
Fortunately, he's only on loan in Scotland, and so perhaps an early cancellation could be forthcoming.
January Spending
Steven Gerrard has spoken of his desire to bring in fresh talent if his current crop of players don't deliver, and there certainly seems to be a realistic chance of that happening.
Rangers are out of the cup and a few points behind in the league, and so in order to catch-up, investment would be wise.
They've got problems going forward, in particular, with Gerrard's men lacking the lethality that Celtic have shown over the years. Maybe a new forward could help them out, whilst a winger or two wouldn't go amiss too.
A mid-season spending spree could be a huge boost for the 'Gers.