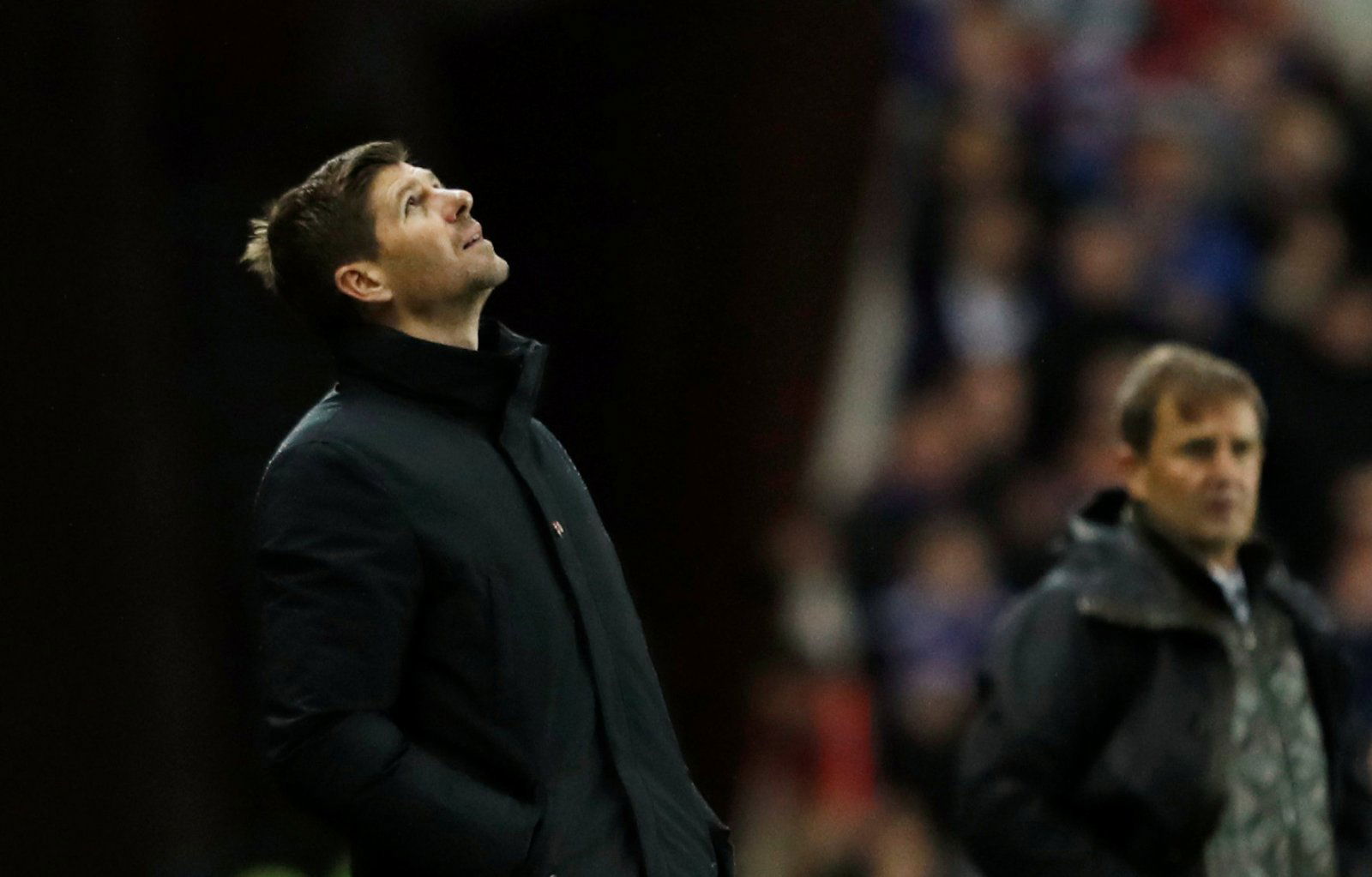 Steven Gerrard's summer arrival at Rangers produced a level of hype which convinced the supporters that winds of change were blowing at Ibrox, but the opening to the new season has instigated little by way of tangible improvement thus far. 
Rangers' ultimate aim is to narrow the gulf in class in Scottish football but their most recent disappointment against Aberdeen served to illuminate how far away they are from re-establishing themselves as an elite force.
With the opportunity to set up a Betfred Cup final date with Celtic, Rangers fell to a 1-0 defeat in a thoroughly disappointing day for the Gers.
Aberdeen may have been second best in many respects, but that did not prevent the footballing world from criticising the club in the aftermath of proceedings.
Indeed, BBC Scotland journalist Tom English has since analysed Rangers' performance and their lack of progress since Gerrard took charge of the club.
'This was a serious body blow to the Gerrard era. They continue to have a split personality at Ibrox; impressive in Europe but weak on the home front.
'For all the garlands that have been thrown at Gerrard, there is a bitter truth about where they are at in the league right now. They have 17 points after nine games. This time last year, after nine games under Pedro Caixinha, they also had 17 points.
Whilst statistics cannot reveal the overall standard of performances and various factors which cannot be revealed through raw numerical data, the year on year comparison serves as a damning indication of how little Gerrard has done to improve the club so far.
'So, progress in Europe but no progress at all in the Premiership and now no progression to a domestic final either. Sunday was, arguably, the worst day of Gerrard's time at the club.'
The prospect of an Old Firm cup final would have provided Rangers with the opportunity to shift the dynamic in Scottish football with a shock victory, but their failure to topple inferior opposition last Sunday has deprived them of a potentially game-changing day in their development.
Whilst it's certainly too early in Gerrard's career to write him off on the basis of one statistic, the recent result and Rangers' lack of improvement in the SPFL suggests he is along way from stimulating the level of improvement supporters were expecting to see when he arrived in the summer.
Rangers fans – thoughts? Let us know below!